Bahamas Needs TWO Standby Black Hawk Helicopters to help in the crime fight!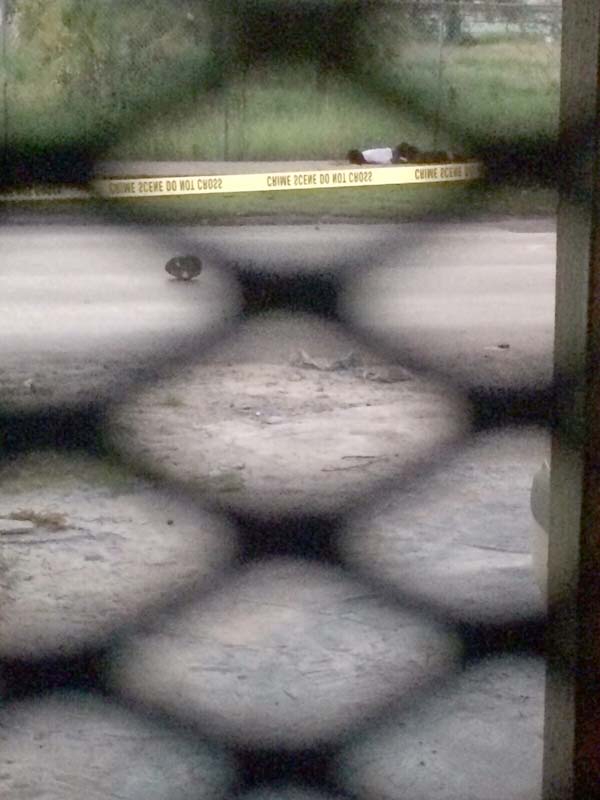 One of the suspects is being electronically monitored and is on bail for a serious offence!
Nassau, Bahamas — A shootout with police by three armed robbers attempting to rob the Big Boys Restaurant on Robinson Road ended deadly for two suspects, who attempted to evade officers by opening gunfire on police foiling the crime.
BP was live at the scene early this morning after alerts went off in the establishment warning of an arm robbery in progress. By the time police had arrived to the area, the culprits were attempting to make good their escape in a white stolen Honda Fit vehicle.
The robbers began their walk into the 'GATES OF HELL' by opening fire on officers; and before ya knew it even BP was flat like a penny dodging bullets.
In the end two of the three suspects were dead, the third now left in critical condition, to tell the story. The stolen money was recovered in the stolen vehicle along with more firearms. We hope police display the wicked artillery these barbarians are roaming the streets with!
We call on the Americans once again to PLEASE donate to The Bahamas TWO BLACK HAWK Military Helicopters so we can fly over these bandits!
Criminals must know that there is a ZERO TOLERANCE to crime in the Bahamas!
We report yinner decide!