Unconfirmed reports suggest American citizens were onboard…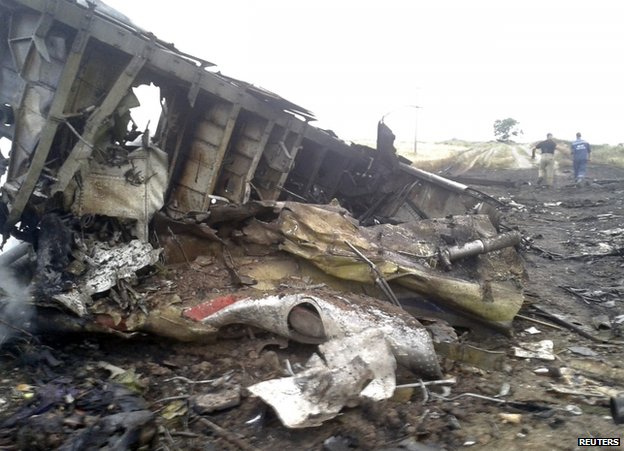 BREAKING NEWS UPDATE >>>> Crash has been described as a case of terrorism by Ukraine President. A BBC commentator calls this as an act of "Stupid Murder"…
A Malaysian airliner carrying 295 people has crashed in east Ukraine on a flight from Amsterdam to Kuala Lumpur, amid allegations it was shot down.
Bodies are scattered around what is believed to be the wreckage of the jet near the village of Grabovo, which is under the control of separatist rebels.
Flight MH17 had been due to enter Russian airspace when contact was lost.
Ukraine's president called the loss of the plane an "act of terrorism" as the rebels denied shooting it down.
The separatists are believed to have shot down two Ukrainian military planes over the region in recent days.
Germany's Lufthansa, Air France and Turkish Airlines are all now avoiding eastern Ukraine.