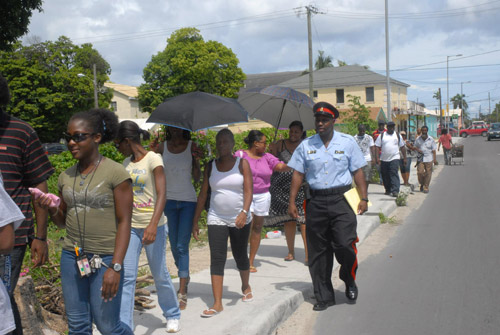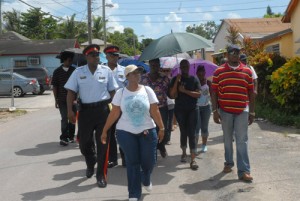 Nassau, Bahamas – "Urban Renewal and the College of The Bahamas working together to build a better society, Reducing Crime and Poverty in the Inner City" was the theme of a ground breaking historic walkabout with Professor Felix Bethel and Political Science students and officers of the Bain/Grants Town Urban Renewal Project.
Corporal 2195 Garland Miller and Constable 2711 Walkes led the eager group of students through the Bain/Grants Town Constituency as students searched for their role and examined social problems with a view to suggesting ideas and volunteering their time and efforts in the most dynamic social agenda in the history of The Bahamas.
On Thursday September 20, officers visited the College of The Bahamas and gave a powerpoint presentation to the Political Science class on Urban Renewal. Officers challenged the students to come and view first hand the conditions that many of our people face in the community of Bain/Grants Town.