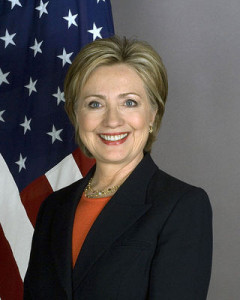 STATEMENT BY SECRETARY CLINTON
Commonwealth of The Bahamas Independence Day
On behalf of President Obama and the people of the United States, I am delighted to congratulate the people of the Commonwealth of The Bahamas as you celebrate 38 years of independence this July 10.
This is an opportunity to reflect on The Bahamas' proud history and rich cultural heritage.  It also gives us the chance to honor our shared democratic values and commitment to the future peace and prosperity in the region and throughout the world.  We demonstrate our commitment to work together as partners each day through the Caribbean Basin Security Initiative (CBSI), The U.S. President's Emergency Plan for AIDS Relief (PEPFAR), and many other joint initiatives that benefit communities throughout The Bahamas.
On this special occasion, whether you are celebrating with family or friends on New Providence, Grand Bahama, or the Family Islands, I send best wishes to all the people of The Bahamas for a safe and happy holiday, and reaffirm the commitment of the United States to this enduring partnership.