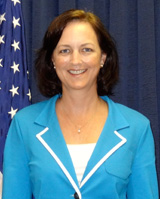 By http://bahamasuncensored.com
You will remember in their report last year, the US embassy accused The Bahamas government of entertaining political interference in the process of awarding contracts.  Well an American company has now been awarded to contract.  Guess what they have to say now.
Nassau, Bahamas – Statement made by U.S. Chargé d'Affaires Lisa Johnson 1st May:
The U.S. Embassy in The Bahamas applauds Deputy Prime Minister Davis' announcement that the government has agreed to engage in final negotiations with U.S.-based PowerSecure on the content of an agreement to restructure and manage the Bahamas Electricity Corporation."
We are confident that PowerSecure's proposal offers innovative management strategies that will provide the efficiency and cost-savings required to advance The Bahamas' energy reform agenda and that PowerSecure's dedication to emerging technologies will unlock additional opportunities for renewable energy in The Bahamas.