American comes to the aid of the Bahamas in wake of Hurricane Irma…GOD BLESS AMERICA AND PRESIDENT DONALD J. TRUMP!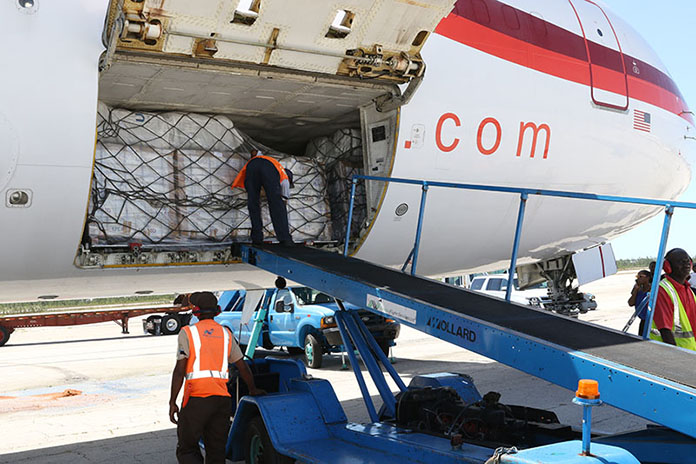 NASSAU, The Bahamas—The United States Agency for International Development/Office of Foreign Disaster Assistance (USAID/OFDA) made a donation to NEMA today, September 14, 2017, of $166,000 in Hurricane Irma Relief Supplies that included 300 plastic sheeting rolls, 1,000 hygiene kits, 2,400 water containers, 1,020 kitchen sets and 1,500 blankets.
Representatives of USAID/OFDA along with the Deputy Permanent Secretary of the National Emergency Management Agency (NEMA) were at Jet Aviation in New Providence for the presentation around mid-day.
US Embassy Charge d'Affaires, Lisa Johnson stated that a Boeing 767 full of supplies would arrive today into New Providence from the Miami warehouse with provisions that would be sent to the Northern and Southern Bahamas.
NEMA's Deputy Permanent Secretary, Chrystal Glinton accepted the donation on behalf of NEMA and highlighted that the US Government has not only assisted after hurricanes Joaquin, Matthew and Irma, but also assists with ongoing local training programs to better prepare for disasters.