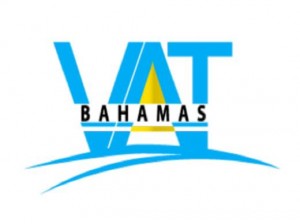 Nassau, Bahamas — As filing and payment for quarterly filers approaches, the Value Added Tax (VAT) Private Sector Education Task Force has decided to host a few VAT Seminar on Filing and Payment of Returns.
The seminar will be held on March 11th, 2015 beginning at 9:00 a.m. to 5:00P.M. and will be held at the Melia Resort on Cable Beach.
While the task force understands that many of the larger businesses have accounting firms or have employed accountants to assist with their filing and payment, there is a need for the small and medium size businesses to understand the filing and payment process.
There are over 7,000 registered businesses and more than three quarters of them will be filing quarterly.
The deadline and payment for those filing quarterly is April 28th, 2015.
The seminar will provide attendees with all the tools that they need to file properly and also to ensure that they know what is required in terms of paying the VAT to the government.
"We are encouraging the SMEs to register as soon as they can because they are our target," Co-Chair of the VAT Private Sector Education Task Force, Jasmine Davis told reporters at a press conference on Tuesday.
"We want to help them as much as we can so we are hoping that many of them register by this Thursday. After Thursday, registration will be open to all registrants. And let me reiterate at this time that in order to register, you must be a VAT registrant."
To register, interested individuals can visit the VAT website at www.bahamas.gov.bs/vat, click the VAT Notices Tab and then go to VAT Private Sector Education Task Force.
Registration will close on Monday, March 9th, 2015.
"Registrants should also know that filing late and paying late will result in penalties and fines," Task Force Member Andrew Rodgers explained.
"So we are doing this early enough to ensure that the SMEs know exactly what to do. We have engaged a private accountant as well as a team for the VAT Department and Customs to assist with the seminar which will run for the entire day."
Lunch will also be provided for those who attend.
For more information contact the VAT Department at vat@bahamas.gov.bs or call Client Services toll free at 225-7280.