Dame Marguerite says she hopes one day a female Prime Minister will come from Andros!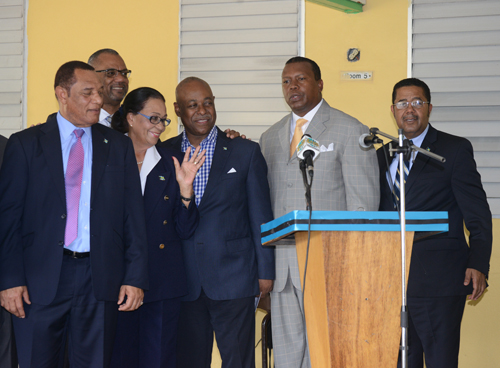 ANDROS!!!!! OHHHHHH MY ANDROS!!!
SOUTH ANDROS, The Bahamas – Governor General Her Excellency Dame Marguerite Pindling and Prime Minister the Rt. Hon. Perry G. Christie visited South Andros on Monday, and during that visit took particular time with school children of the South Andros District, inspiring them to aim high and be their very best. The children gathered from five schools in the area meeting at the high school in Kemp's Bay for a Special Assembly.
Other accompanying officials were Minister of Tourism the Hon. Obie Wilchcombe, Minister of Education the Hon. Jerome Fitzgerald, Minister of Health and MP for North Andros and the Berry Islands the Hon. Dr. Perry Gomez, Bahamas High Commissioner to CARICOM and MP for Mangrove Cay and South Andros HE Picewell Forbes, and Undersecretary in the Office of the Prime Minister Philip Turner.