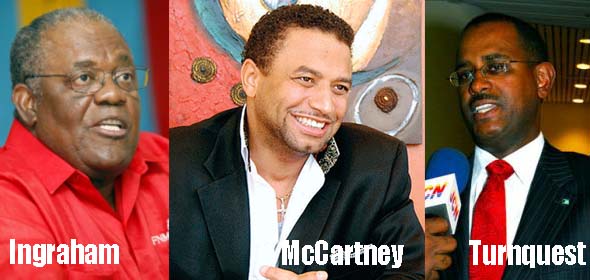 Nassau, Bahamas — Well there you have it folks! The Parliament was suspended in less than an hour after opening today. Tensions are increasing deep inside the FNM as pressure by "NO COMPASSION MAN" mounts.
Rather than tabling the MOU today, Ingraham tabled the agreement with Bahamar and put the Parliament on notice that he would table the rewritten MOU with Cable & Wireless Tuesday.
Bahamas Press in an exclusive yesterday reported the sale of BTC to Cable and Wireless and confirmed the MOU will be tabled today in the Parliament.
Why did Ingraham immediately suspend the Parliament though? Was it to block Bran's resignation?
Meanwhile, in a clip below candidates to unseat Ingraham are hitting the blogs as the PLP leadership are set to head to Abaco for a second time tomorrow.