KB: What a Spiteful Fella!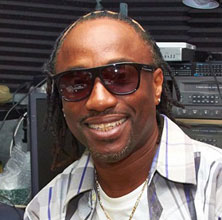 By Jerry Roker
For Bahamas Press
I have been consistently speaking to the drop in our national standards, while bemoaning the disrespectful manner in which we treat our fellow citizens. We have become a nation of 'no manners people' who have no regard for our fellow citizens. It is as though we have tossed out of our psyche things like kindness, respect, manners and civility. For the most part, we behave in a manner that suits our person at any given time and we will cuss, fight and malign anyone that gets in our path.
Take for instance, the recently released song penned my local artist KB, referencing our political leaders as clowns. Obviously KB is still pissed over the staging of The Bahamas Junkanoo Carnival, which he strenuously opposed, then supported, only to oppose it again. The real clown is him. To used his professional notoriety as a songwriter/entertainer to exact revenge, is indeed petty. In my opinion he crossed the line of decency and respect.
I am aware that there are those who supports KB's spiteful and downright disrespectful attempt at revenge. The have every right to do so and I respect that. They would point to several previous releases by local artists, notably "The Roads Dem Dig UP," and "Tell Ingraham I need One Job," that were generally accepted as acceptable social commentary at the time. These two songs are class acts when compared to the personal stuff contained in KB's latest effort. They are acceptable social commentary while the "clown" song emanates from a bitter, spiteful and unhappy mind. KB went out of his way to be mean-spirited and very personal. His immaturity and selfishness is suffocating. He has gone where, to the best of my knowledge and belief, no other artist of any renown has gone. He prostituted his professionalism in an ill-fated attempt to obtain revenge.
KB should be ashamed of himself!