Finally someone want justice for the Bahamian people after $10 million a month was taken away from them by the FNM Government!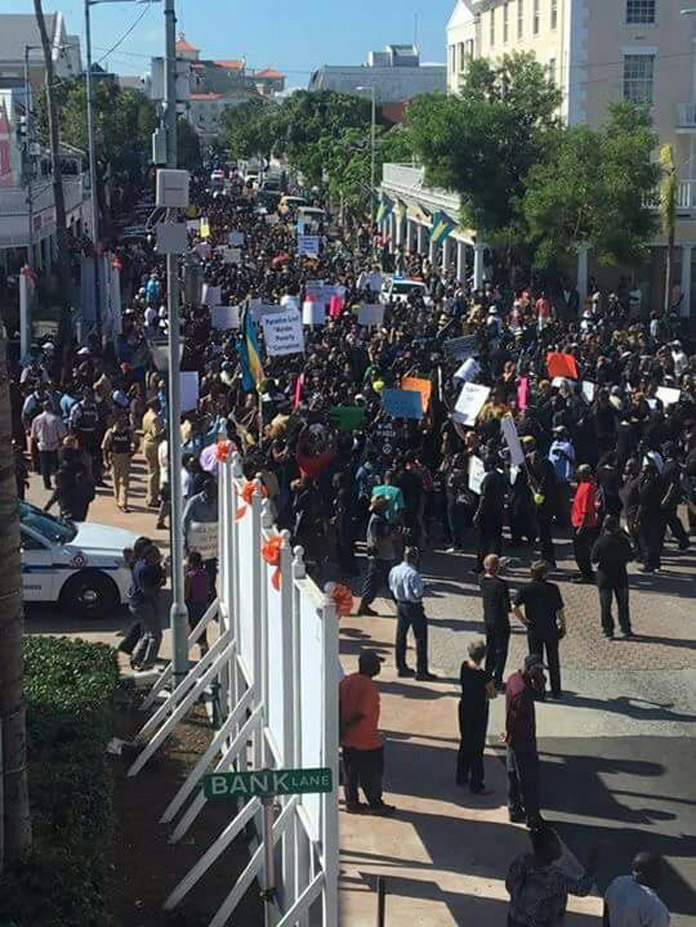 Nassau, Bahamas – Hundreds marched on Friday down into Rawson Square, demonstrating for multiple issues but the one issue that captured our attention was the sale of BTC.
The campaign was led by organizer and community activist Renard Henfield who stated, "The mission is to unite Bahamians through positive change and the only way for that change to happen is if we stand together and ensure our collective voices are heard."
The group, sponsored by Louis Bacon Save the Bays, also demanded the introduction of a Freedom of Information Act (FOIA), which they said is essential to empower Bahamians and keep the government honest!
BTC was sold for less than $210 million under the Ingraham government and then sold for more than a billion dollars this year.
Some believe that, while organizers were divided on many issues and many of the personalities present were against each other, there is unity on the Parliamentary Inquiry into the BTC sale and yes… Bahamians want to know what went down in that deal.
Speaking with Bahamas Press one organizer said, "We are tired of the rape of the public! How could a company which made $10 million a month for the people of the Bahamas be sold into private hands and to this day nothing has been done to expose what went down in that deal!? I want to know and I am marching to have those revelations exposed to the public!"