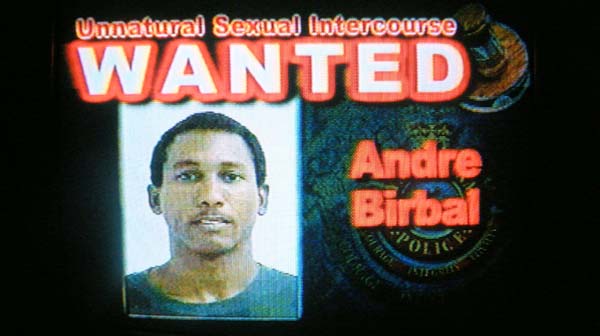 Nassau, Bahamas — Take a good look at this picture. For months this man has been on the run outside of the Bahamas. Twice he has been in police custody for the rape/molestations of children [BOYS] at a school in Eight Mile Rock, Grand Bahama.
Bahamas Press is once again on the Andre Birbal story. Shattering new is once again coming to us on this the pedophile teacher. Hunting through our global contacts BP will delivered an EXCLUSIVE! It is incredible to know what a government, who claims to have the spirit of TRUST, would do when it comes to aiding and fanning criminal behaviour. BP probes into Birbal will soon begin.
The children of Eight Mile Rock Grand Bahama couldn't get JUSTICE from Hubert Ingraham's Government! Carl 'UNDERNOURISHED' Bethel – you would remember – oversaw the escape of Birbal out of the country. We shall explore this story as we follow the involvement of the FORMER MINISTER OF EDUCATION, THE CURRENT CHIEF JUSTICE AND FORMER AG and Hubert Ingraham in their failure to deliver justice to the children of Grand Bahama.