Statement by the Bahamas Ministry of Foreign Affairs & Immigration in response to 'Open Letter to Bahamas Foreign Minister' from Kerry Kennedy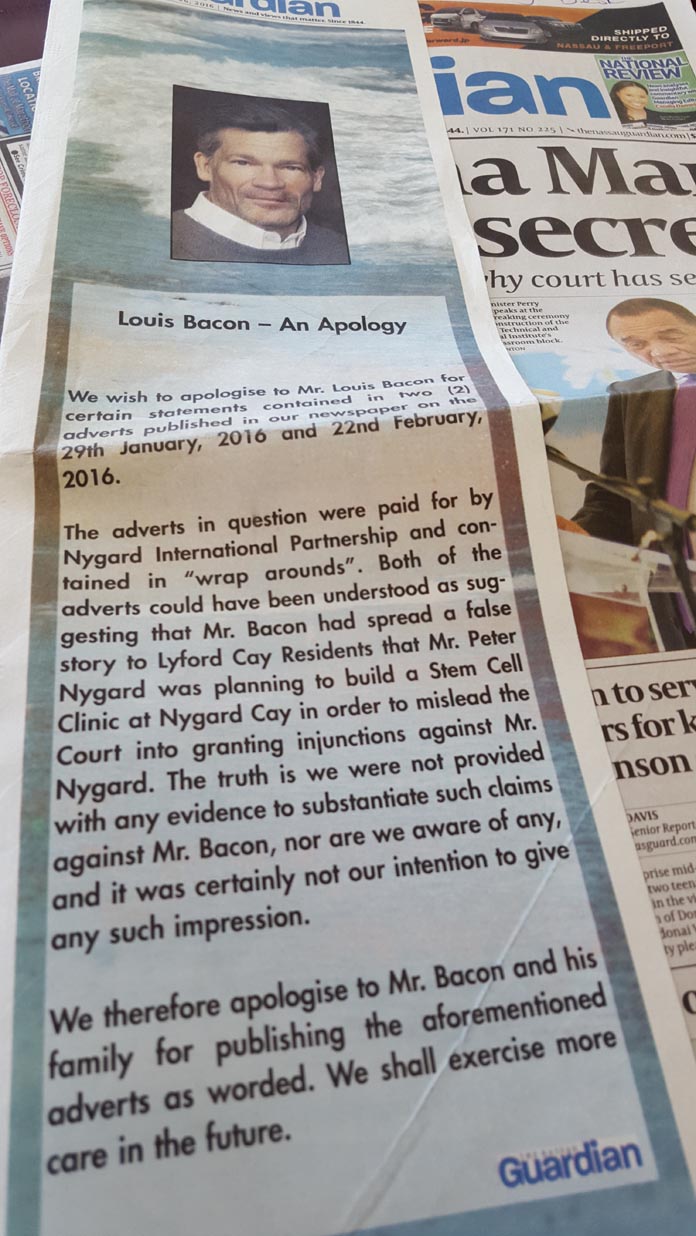 STATEMENT
The Ministry of Foreign Affairs and Immigration of The Bahamas responds to the above-captioned 'Open Letter to Bahamas Foreign Minister' from Kerry Kennedy, President of Robert F Kennedy Human Rights, which was published on a Caribbean affairs website 4th February, 2017. It should be noted that, based on historical performance, the website in question has no credibility as a balanced source of information relating to The Bahamas Ministry of Foreign Affairs or the Minister. However, the Ministry releases this response for the public record.
The Ministry regrets the tone of the letter which decries the objectives of the organization Robert F Kennedy Human Rights that states it is "committed to ensuring the highest standards of fairness, truth, and justice". The letter is, again, replete with errors and exaggerations.
The fact that Robert F Kennedy Human Rights were able to freely enter the country and interview ngos and leave without incident speaks to the normal exercise of a strong democracy in The Bahamas and the country's routine protection of human rights.
Unfortunately, Robert F Kennedy Human Rights has yet to be fully transparent with regard to its association with a disgruntled permanent resident and the so-called 'environmental organization' Save the Bays in following an evident political agenda in The Bahamas.
The Bahamas Government continues to put no reliance on their objectivity or commitment to the truth.
With regard to "precautionary measures" requested on behalf of Save the Bays, despite protestations of fearfulness by that organization's principals, they have thus far refused to co-operate with the legitimate efforts of the authorities in seeking to ensure their protection from what must now be seen as spurious claims of imminent harm.