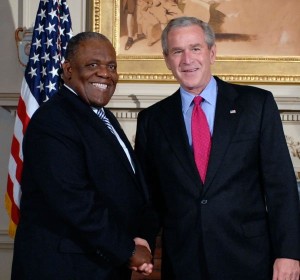 What is the bill to taxpayers?
Nassau, Bahamas — Who are these OBSERVERS coming to monitor the Bahamians General Elections scheduled for 2012 is the million-dollar question now circulated.
Bahamas press is calling on all right thinking Bahamians to expose the shadiness now being designed by Papa Clown.
We are concerned that no observatory team has been announced nor has anyone been named as head of this so-called team of observers. The thought forces some important questions:
Who will head this team of observers coming to the Bahamas? Will it be George Bush and the Republican Party reps. whose interest lay deep in Lyford Cay? Will it be perhaps Carol Boyd-Hallet and Company?
Was the Lyford Cay dispatched William Bratton apart of that observatory team?
Inquiring minds want to know.
We hope teams from the Opposition PLP MONITORS THIS AND use its international connections to find out which international body will observe the Bahamian General Elections.
We encourage calls will be made to the OAS to observe! Perhaps if not the OAS, representatives of the United Nations will suffice. And if not that body some team from The Commonwealth of Nations observatory team should be represented.
ANYTHING or ANYONE OUTSIDE THESE IS PURE BULLSHIT!
Bahamas press calls on the outgoing government to name by which observatory body will conduct the monitoring exercise and outline to the public what is the budgeting provisions for such – WHAT WILL THE DAMN BILL TO TAXPAYERS BE?
Does this means that the FNM government soo love foreigners that they have no faith in the public officers of the Bahamas who are charged in managing the elections? ARE WE THAT CROOKED WE CANNOT FAIRLY CONDUCT AN ELECTION? Have our trust by those we elect become soo eroded?
Bahamians need not apply!
But here's why we are concerned; Algeria is having an election on May 10th, 2012.
On March 27 the Secretary of State for National Community Abroad Halim Benattallah of that country announced to the nation that the first delegations of international observers for the general elections of 10 May would arrive in Algeria in early April.
The communication was wired across the country to announce who was coming and when they were coming.
But in the Bahamas, no one knows who coming nor when they coming. What kind a game is this we are playing here?
Ring the DAMN BELL MAN!!!
We report, yinner decide!