Joy Jibrilu MUST SPEAK TO THIS OR TENDER HER RESIGNATION!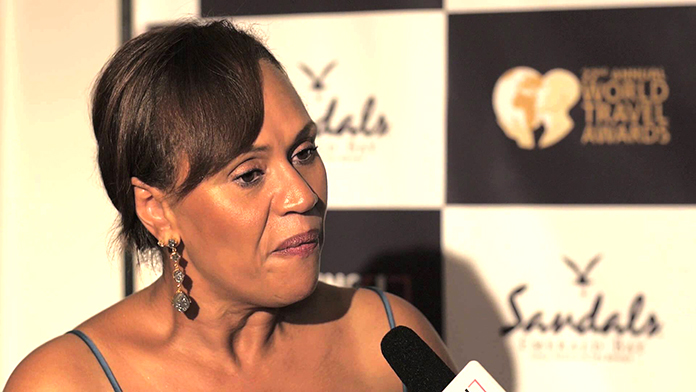 Why would Toruism ask for bills in the Fyre Festival if they had no knowledge of this event?
By Tribune242.com
AGENTS from the United States' Federal Bureau of Investigation received a permit from the government to conduct a probe in Exuma after the botched Fyre Festival went up in smoke on April 27, The Tribune understands.
#However, it is not clear whether there was any collaboration with local law enforcement agencies.
The revelation came days after Fyre Festival lead organiser Billy McFarland was arrested and released on bail in the United States on a wire fraud charge in connection with the ill-fated festival.
In the wake of the recent developments, former Tourism Minister Obie Wilchcombe told The Tribune yesterday that he had no involvement in the matter as approvals for the Family Island project were authorised by local government.
"Tourism did not approve it, I don't know where this is coming from," Mr Wilchcombe said when contacted by this newspaper.
"Local government approved it, they have the authority in the Family Islands."
Local government officials, the island's Chamber of Commerce, and vendors in Exuma have confirmed that Ministry of Tourism officials led town hall meetings on the project and acted as a liaison for organisers.
To this, Mr Wilchcombe said: "I was not involved in it. I cannot speak to it. Call Carla Stuart, she was responsible and the Director General (Joy Jibrilu)."
Ms Stuart is the ministry's senior director of national planning and special events. She could not be reached yesterday.
Calls placed to Mrs Jibrilu were not returned up to press time.
Meanwhile, news of Mr McFarland's arrest has brought no comfort to vendors still owed thousands of dollars for unpaid labour and services. Some two months on since unpaid vendors were asked to submit their claims to the Ministry of Tourism, businesses yesterday claimed that there has been no contact from the government.
Meanwhile Maryann Rolle, owner of the Exuma Point Restaurant & Bar, told The Tribune that local vendors had been cautiously optimistic about a resolution after festival trailers seized by the Department of Customs for nonpayment were released last month.
She said the reports that Mr McFarland was charged with wire fraud represented the first official update on the matter in months, and signaled that compensation may be even further out of reach for local businesses.
Mrs Rolle is allegedly owed roughly $134,000 for catering services, and submitted her bills to the Ministry of Tourism in late April.
"I need my money," she said yesterday. "That ain't good enough. I didn't even want to hear that because it seem like he (Mr McFarland) just ain't ga pay now. It ain't comforting me at all, who's going to pay these bills?
"All the things they were able to move through (Department of) Customs, all of the stuff gone. So when I see that I say that's a forward direction, they paid customs. I could swear they was coming to pay us next."
Mrs Rolle said she did not immediately seek legal counsel because she was waiting for the confusion surrounding the event to settle; however, she noted that she will be taking legal action.
"Tourism said bring in the bill, before election I had the bill in and nothing I'm hearing, and no one is addressing it," she said.
"With us changing government now, this new government could say they don't know what's going on. I don't know who to go to. It's just a terrible experience and a learning experience.
"But more than him have to be arrested, a lot of people was involved. I hear the company (Fyre Media) was dismantled. I don't know, there's no one to target, everybody I call who was in charge they say they haven't been paid," she continued.
Fyre Festival promised a "cultural moment created from a blend of music, art and food" over two weekends in Great Exuma. Festival organisers claimed they set out "to provide a once-in-a-lifetime musical experience on the islands of the Exumas" and had billed it along the lines of the Coachella Valley Music and Arts Festival in southern California.
Tickets had included a flight from Miami, a stay in a "geodesic dome" and activities including yoga and kayaking. Pre-publicity suggested festival-goers could pay up to $100,000 to mingle with models and be ferried around by private yachts and planes.
But visitors described the event as a "complete disaster" and it attracted unflattering international media coverage. William Finley, of North Carolina, posted on social media that he and his friends had arrived to find "disaster tent city" when searching for their accommodation. One British visitor said the festival site "was worse than a refugee camp."
There were also complaints of missing luggage, unsatisfactory catered food, fears for people's safety, piles of garbage, stray dogs and looting of alcohol.
The organisers have since been hit with a $100m class action lawsuit.