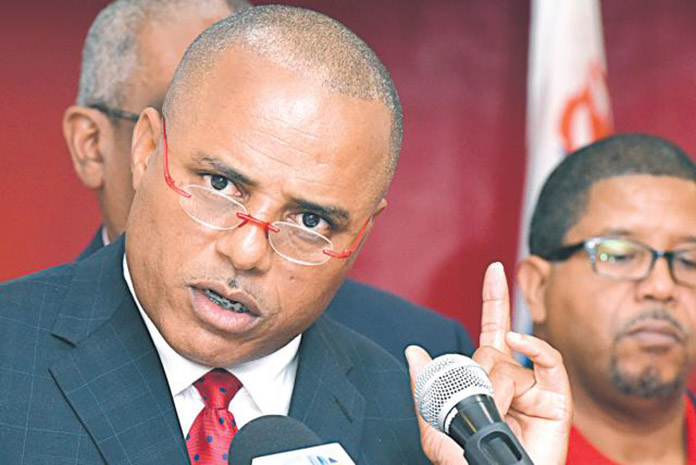 Nassau – So Marvin Dames introduced a new app for tips to the police today. When asked when this was developed, he said the app was developed since coming to office and was initiated by the new government.
A question was put, "What was the level of investment to create the app?" Dames could not answer. He quickly got lost in his vague response and, before we knew it, a real answer never came.
Dames could not say who developed it, when, or what it cost. We at BP decided to look deeper into this and guess what we found about Dames suggesting that the P3tips app's development had started after his coming to office. Check this out:
"OUR STORYEXPERTS IN TIP MANAGEMENT
"We pioneered tip acquisition and tip management technology in 1998 with our original platform called TipSoft. TipSoft became the industry standard before it was acquired from Anderson Software in 2010. After years of being actively recruited back into the space by our former clients – we are proud to deliver the next generation of crime fighting and campus safety technology. P3 has quickly become the new industry standard!"
From the Global Management Software company: http://p3intel.com/
BP's Question: Why yinner think it was necessary for Dames to mislead the press on Sunday about something so simple? Neither the police force nor the Administration developed the software! FULL STOP!
We report yinner decide!