Melik Cartwright, Delano Cartwright, Anthony Thompson, Noel Cartwright are all related and were all murdered in one week!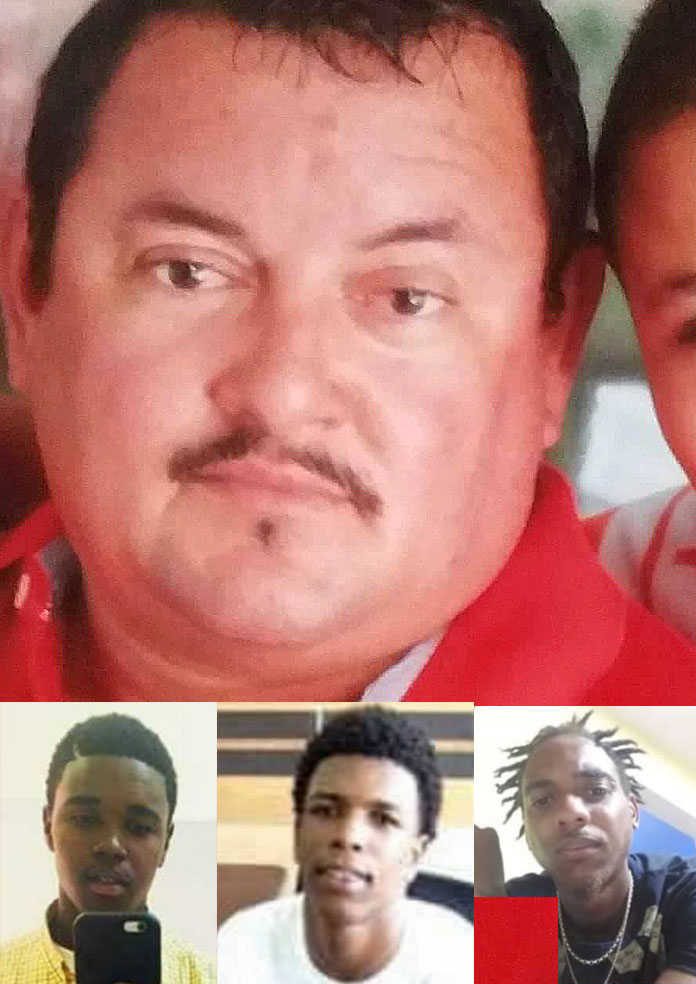 Nassau – Four persons from the same familywith Long Island roots have been murdered in the last several days
Bahamas Press investigators out of Scotland Yard say, "Something has gone terribly wrong in the Bahamas as crime and violence have gripped the nation!"
We can report that four relatives in a single family, Melik Cartwright, Delano Cartwright, Anthony Thompson and, just this morning, Noel Cartwright have all been viciously murdered in the last week.
Melik and Delano were both taken one time while getting a cut and shave in SuperCuts Barber Shop not far from their home off Jerome Ave.
Anthony Thompson, a cousin, was shot dead last evening outside a bar on Faith Ave. South and St. Vincent Road.
But, before detectives could discover a motive for Thompson's murder, his relative, Noel Cartwright, was gunned down outside a complex he operated from. That slaying came just around 1am as he was sitting in his vehicle.
What caused four relatives to be murdered in just one week sends some serious chills of trouble throughout the country.
We know the Ministry of National Security is unfit to lead the institution that now appears to be having management problems.
And we know every citizen – EACH AND EVERY ONE OF US – cannot now allow the country to descend into a crime crisis, as this will stymie our development – especially in tourism.
How more than 10 persons be gunned down in just over a two week period and no one is presently under arrest for these crimes must have everyone concerned.
BP must make calls to our contacts in Brussels – THIS IS GETTING SERIOUS!
We report yinner decide!