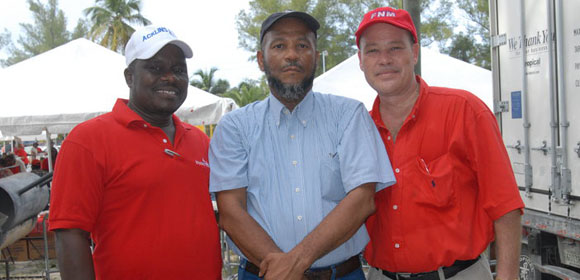 Deflection and red-herring of the highest order
BP notes that Rodney " Da Hammer" Moncur has finally been released by the DNA to have a " Hanging March". We find it quite interesting that he has chosen to have his march at the very time that the " Crime Boss" Papa Clown Ingraham intends to go on walkabout in Bain Town.
Interesting indeed. BP has always contended that "Da Hammer"has been and still is an agent of Papa. " Da Hammer" supported the FNM during the last election. He was seen picking up tee shirts from one of Papa Clown's chief Goons at Major's Inn on Bluehill Road. The Shirts read, " Rastas for The FNM" and we challenge him to deny it. We are prepared to call the name of Papa's henchman and Goon.
Why would he not have the family of victims of crime meet the "Crime Boss" rather than march all over town. What Madness. "We cry shame on Moncur a resident of John Street told BP.
BP also met a half sister of Moncur who resides through John Street on our fact-finding mission today. She rides an adult tricycle and is very talkative. She told BP, " I cannot vote for Rodney although I buy him cheese burgers, he aint gat no sense, I gold all the way baby".
We have family through John Street right near to the FNM headquarters and they are waiting to ask Papa for a job. We will be live in the area on the day of the walkabout with our camera crew.
We hope Rodney and the DNA join the residents in putting the issues to Papa who has failed us. It is Unbelievable and hope that Papa has not organized Rodney to create a distraction on that day.