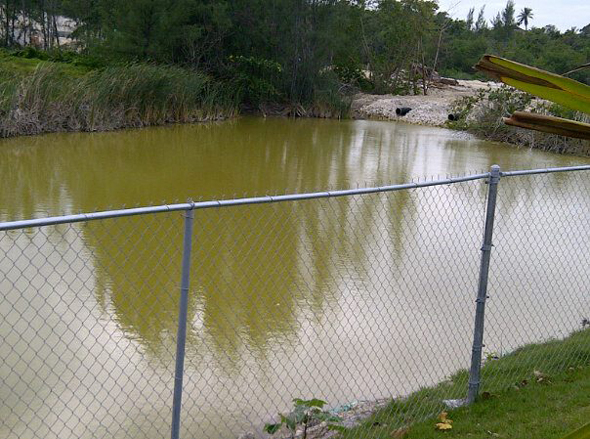 Nassau, Bahamas –- Wildlife, once in abundance in the western section of New Providence, has been placed on the altar of sacrifice in the name of development here in the country.
Bahamas Press made inspections near the new West Bay Street roadways where a number of natural ponds and wild life once existed.
We can report a pond to the eastern side of the new superhighway, which will lead guests into Bah Mar, is now contaminated and all wildlife in that section has disappeared.
We can tell you the pond has turned green and muddy, which indicates that oxygen in the pond, which breeds all life therein, has ceased to exist.
Bahamas Press wonders if the destruction of the natural wildlife is the focus of the project which mean then that you and me don't mean a rat's droppings either to the developers.
We also wonder if this is being done to the animals of creation in the pond, what do you think is being dumped into the WATER TABLE IN THE WESTERN SECTION OF NEW PROVIDENCE?
Bahamas Press is calling on all environmentalists here in the country to begin an investigation into the destruction of the wetlands in western New Providence and force Baha Mar to account as to what has happened to the ducks and wildlife in the eastern pond on the new West Bay Street route.
We report YINNER DECIDE!