DNA collapsing as Chairman resigns on 40th Anniversary of Independence –Humes mentions McCartney not once in his letter – WHAT JUST HAPPENED?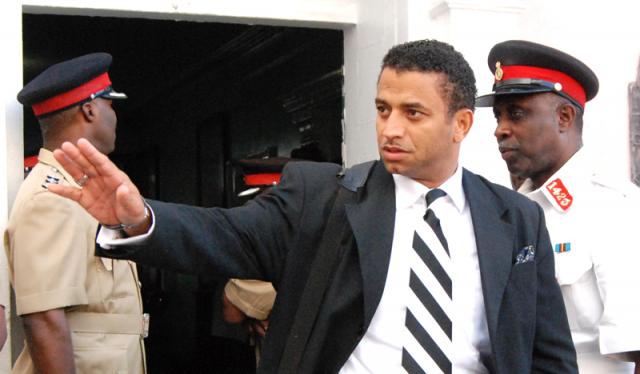 Sources close to Chairman tell us he said, "I'm FREE" as he made no mention of Branville McCartney in his resignation letter.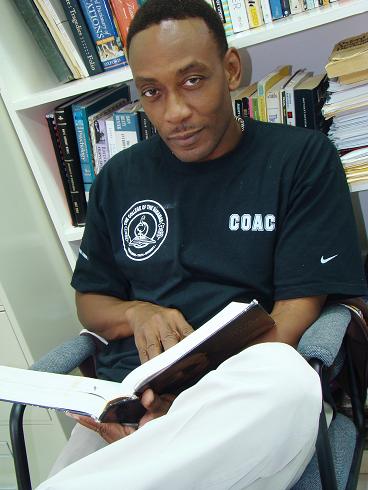 Nassau, Bahamas — Breaking News coming into Bahamas Press now confirms the DNA's Chairman, Mark Humes, has tendered his resignation from the Party.
The resignation comes following a wave of departures after the DNA's collapsing defeat in the 2012 general elections.
McCartney had confirmed earlier in the year holding the DNA together is difficult and confirmed yes, some members have defected back to the FNM or had left the organization altogether.
We can now confirm just minutes ago the Chairman of the DNA, Mark Humes issued a statement calling his decision a "difficult one to make…" His letter of resignation letter appeared around noon today and made no mention of the DNA leader or deputy leader. WHAT HAPPENED THERE?
In that letter Humes penned the following:
On July 8, 2013, after months of careful consideration, prayers, and reflection, I called a special meeting with the executive team of the DNA to inform them of my decision to step down as Chairman of the Party. And although the decision to resign was a difficult one to make, in great part because of the tremendous amount of encouragement that I have gotten from so many people in the Bahamian public at large as Chairman of the DNA, it was one that had to be made in keeping with my convictions, principles, and what I understand and believe to be right and true.
As I expressed to the executives when I met with them on Tuesday, in the early part of 2011, if anyone would have even suggested that my life would have taken the course as the one that I have experienced and have been afforded in the past two-and-a-half years, I would have laughed it off as a joke. I would have never anticipated – nor did I expect – to be casted into frontline Bahamian politics because, unlike some, the pursuit of politics was never an ambition, let alone a lifelong ambition of mine.
But the more that I grow, the more I have come to learn and understand that in all things, God is good and He has a plan.
As I step down as Chairman, I will forever be grateful to the officers and members of the DNA, the many persons in the Bahamian public – from Grand Bahama and Abaco to Inagua, and the people of Fort Charlotte for the auspicious opportunity they have afforded me, on a national level, to make a contribution to and have an impact on the building of a national consciousness – both as the Chairman of the DNA and as a Party candidate in the great constituency of Fort Charlotte.
I would wish them to know that, despite not having any prior ambition to enter into the field of politics – without hesitation – entering the field has been one of the most rewarding experiences in my life. It has become one of those defining moments that has had and continue to have a profoundly positive impact on my overall life. And for that reason, I will forever be grateful.
But, I am now at a stage and junction in my personal, professional, and political growth where I have been forced to reassess and reevaluate my life's direction and priorities, with part of that reassessment and reevaluation calling for me to take a careful and considerate look at all aspects of my involvement with the Party.
Immediately after I entered into the race in Fort Charlotte, my grandmother gave me a People Magazine & Bahamas TV Weekly dated January 17 17-23, 1982. On the cover was a picture of my grandfather Audley Humes with the caption "A Man of Honour" beneath his name. Her giving it to me at that time meant a great deal to me. Not only was it a reminder to me of the legacy that I was carrying on, but it was also a reminder of type of legacy that I was carrying on – one built on honour.
On the inside, the cover story read "There are times when the world seems filled with desperados and opportunists. There are also times when it becomes extremely difficult to believe that people of honour and integrity still exists." "Mr. Humes," the article says, "has stood tall in his individuality. His is a man of high principles and he cannot see conformity without conviction."
And in a world seemingly filled with desperados and opportunists, whether they cared for him or not, in return, people had a tremendous amount of respect for him because they knew he was convicted to live – and was going to live – and act according to his principles.
I cannot say enough that I am proud of and cherish my grandfather for what he stood for during his time here on earth, and oddly enough, it seems as if the older I get, the more I appear to take on so many of his attributes – particularly his respect for people, his attempt to live an honorable life, and his inability to see conformity without conviction.
Therefore, in that vein, it is with profound sadness and at the same time a profound respect for the officers and members of the Party that I have Chaired and worked to help establish and a profound respect for the Bahamian people at large – my family and friends, old and new, included – that I now publically resign my post.
In many ways it is the most honorable thing that I can do at this time, as I am reminded that "life is more about the moments than the occasions, and success in life depends on how well you are able to determine and manage the order of your priorities – by the acceleration of some and the abeyance of others."
Again, I thank all who have been supportive of me in the short time that I have been in public life, and I ask for your continued support and prayers as I begin this new phase of my personal, professional, and public life.
—END—
As we told yinner before – It ain't what you say – it is how long and hard you are prepared to stay in the fight.
DNA will be no more before the next general elections….