Minnis still cannot get rid of Mr. Richard "Tie da Tubes"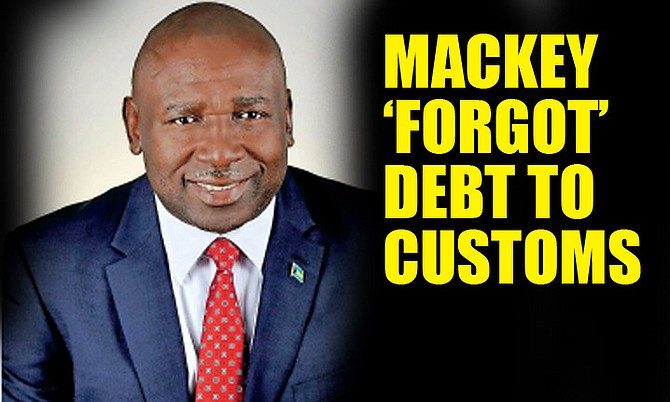 Sources deep in the bosom of the Free National Movement disclose that there is panic over Bradley Robert's promised bombshell to be dropped after The Bill Ducker and Jeep Tiefer was nominated for the North Eleuthera Constituency. Despite the urging of FNM Chairman Collie and the declaration by Mackey that he has nothing to hide. Former MP for Montagu Richard "Tie da Tubes" Lightbourn knows better, however and has been trying to assist Mackey with purging his serious challenges.
Lighbourn, some is saying, never had any genuine interest in helping Mackey but in the process has concluded that Mackey's dilemma cannot be white-washed and has since abandoned Mackey while seizing the opportunity to now promote himself to replace Ricky for the North Eleuthera Constituency seat.
This is a gravely serious problem for the press-ducking FNM Leader Dr. Hubert Minnis as Richard Lightbourn is demanding that Minnis kneel and kiss the ring of the real FNM's before he accepts the Party's nomination for North Eleuthera.
Apparently, abandoning Howard Ricky "The Bill Ducker and Jeep Tiefer" Mackey, became necessary as his negatives were too heavy a burden for the FNM to carry!!!.
Meanwhile news coming in confirms Richard "Tie da Tubes" is hard on the ground for Loretta Butler Turner in Long Island making sure FNM candidate and Save the Bays rep. Adrian Gibson is defeated.
Man dey mix up eh?
We report yinner decide!