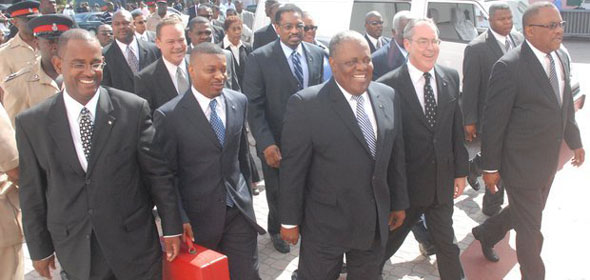 Who in the room is behind Reiss Engineering?
Bahamas Press' SUNDAY SPECIAL
Nassau, Bahamas — Bahamas Press is tracking some really scandalous information out of the Baha Mar Development on the Cable Beach strip, where we understand more Bahamians are being blocked from opportunity by its government.
Now get this, we are reliably informed that a company by the name Reiss Engineering, a water expert company, is poised to receive yet another major contract here in the country.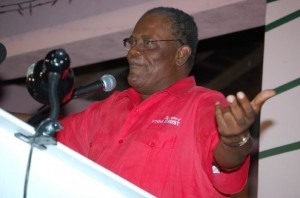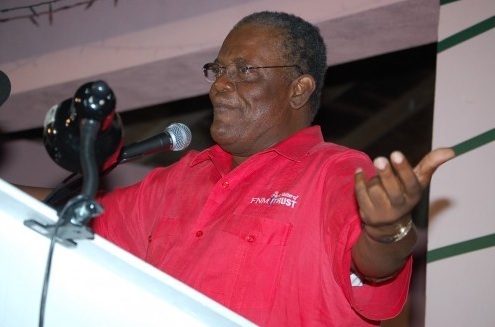 Bahamas Press believes some serious questions must now be put to the man some Bahamians call Papa, so we can be clear as to what is the relationship between Reiss Engineering and the current Minister of Works.
BP is following this major, MAJOR SCANDAL set to blow the government's record of corruption into the galaxies, and expose a very untidy side of the Ingraham Government's underground network of unscrupulous, Machiavellian and perfidious style of backroom wheeling and dealing at the expense of taxpayers.
When we track documents shown to us, BP wonders, did orders pass down from the desk of the Minister of Finance in this latest SCANDAL? However, we must warn, before we get knee deep into the SEWERAGE we are set to hit, we want to ask the Prime Minister, a damming question-:
HOW COULD THIS ONE COMPANY [Reiss Engineering ] COLLECTS ALL THESE BIG CONTRACTS WHILE QUALIFIED BAHAMIANS CAN'T PAY THEIR BILLS?
REISS PRESENTLY HAS THE CONTRACTS FOR:
(1)  THE AIRPORT GATEWAY
(2)  CORRIDOR 7
(3)  NEGOTIATING THE NEW PROVIDENCE ROAD IMPROVEMENT PROJECT RIGHT NOW WITH THE Ingraham GOVERNMENT
(4)  ANOTHER MAJOR CONTRACT TO DO WITH BAHAMAR IS CURRENTLY ON THE NEGOTIATIONS TABLE FOR ENGINEERING INSPECTION ON BEHALF OF THE GOVERNMENT, just to name a few.
Bahamas Press wants someone in the government to answer before we in days deliver the package of goods to the Bahamian people.
Why is it Reiss Engineering is being found in the eyes of the Ingraham Government as the ONLY Company capable of doing work, while scores of qualified Bahamian professionals standing by looking on in amazement?
We report, YINNER decide!