Barbara Hanna's statements omitted key evidence with loan payments as stated in testimony! WHY?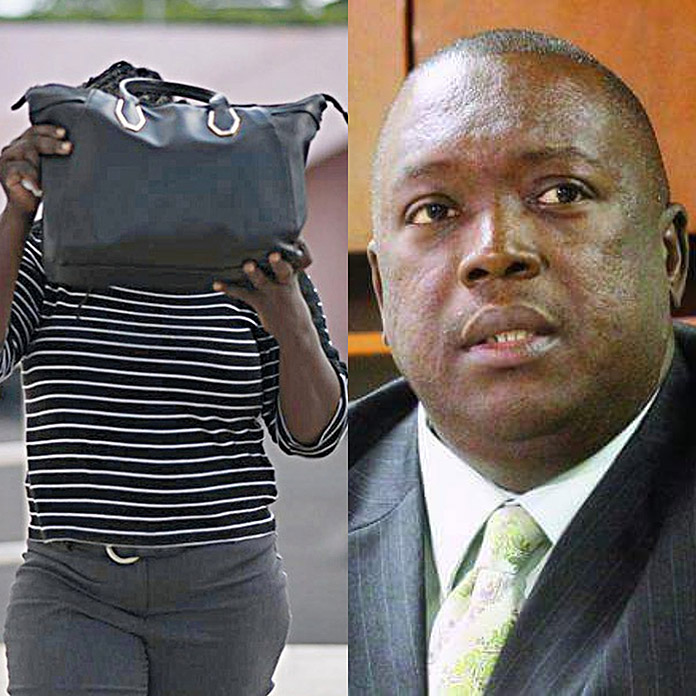 Nassau – We have had one busy week last week and all we can say is wow! The revelations playing out in the Chief Magistrate Joyann Ferguson-Pratt's courtroom makes Prime Time television look like a joke.
The case involving former PHA Chairman Frank Smith has really become a real soap opera. If you don't believe us, just examine the collapse of the Crown's Key Witness, aka The Virtual Complainant Ms. Barbara Hanna, who, from the beginning of the trial on day one, told the magistrate she was being used and questioned why she was there. Now if you think Michael Flynn has problems, watch this one closely.
The prosecution really didn't have a good week. Important to note is the fact that Ms Hanna told the court that she was not the person making the complaint to police. She told how she, in fact, evaded police for weeks of telephone calls. By Friday's sitting Hanna, in her voluntary testimony, added that she got calls from head of the Anti-Corruption Unit Assistant Commissioner of Police Paul Rolle, who she claimed telephoned her. Boy, this Crown witness is getting deep and must have come to speak against the Crown.
We at BP have some questions as we put on our legal garb:
1) Why did Barbara Hanna call ACP Paul Rolle's name whilst giving evidence?
2) Why would a very senior police officer have Barbara Hanna's telephone number?
3) How would he know she had a contract with Public Hospital Authority?
4) How would he even know Barbara Hanna?
Additionally, as Hanna presented on Friday, she said, after coming into the police station, she told them she had a loan with Poulard Limited, a company owned by Frank Smith's family. She also pointed to the fact that she shared with police all the documents to back up her statement and provided receipts, which showed payments by her paid into the Commonwealth Bank account, which were for payments on the loan. But when KD Knight asked the prosecution where are these documents and why they were not handed over to the defence, Crown Prosecutor Anthony Delaney said he had no such documents. After Delaney consulted with the investigating officer, he returned with the same response.
For the record, with the all public watching these events unfolding, in our view it must be asked as it was discovered: Why is the testimony of the Crown's key witness [The Virtual Complainant – Barbara Hanna] that a loan with payments being made not entered into the statement of the witness and the documents said to be in police hands not attached? This is serious if true – because:
1) Could we be looking at a case where there is suppression of evidence?
2) A case where key material vanishes in the obstruction of justice?
3) Or, better yet, could we be looking at what attorneys would describe Suborning perjury?
Let's remind the public about something the former DECENT Commissioner of Police Ellison Greenslade said about some 11 cases being looked into by the Anti Corruption Unit on Tuesday, June 27th, 2017 in the Tribune. Greenslade said, " '…. while claims of corruption or misconduct in the public sector are not new, there has often been very little to build a case around or investigate, a situation he described as being 'off in the dark, searching around, trying to manufacture things.' "
Greenslade added, "You must have complainants in these matters. Someone must be aggrieved in these matters, a formal complaint is made and once that is done, then the law takes its course. There is due process, there is natural justice and a commissioner follows the script of the law."
Again: Who went to the police about this matter involving Frank Smith, cause Barbara Hanna says she was not the one to go to the police!
We ga leave it there today.
The trial resumes on December 20th.
We report yinner decide!