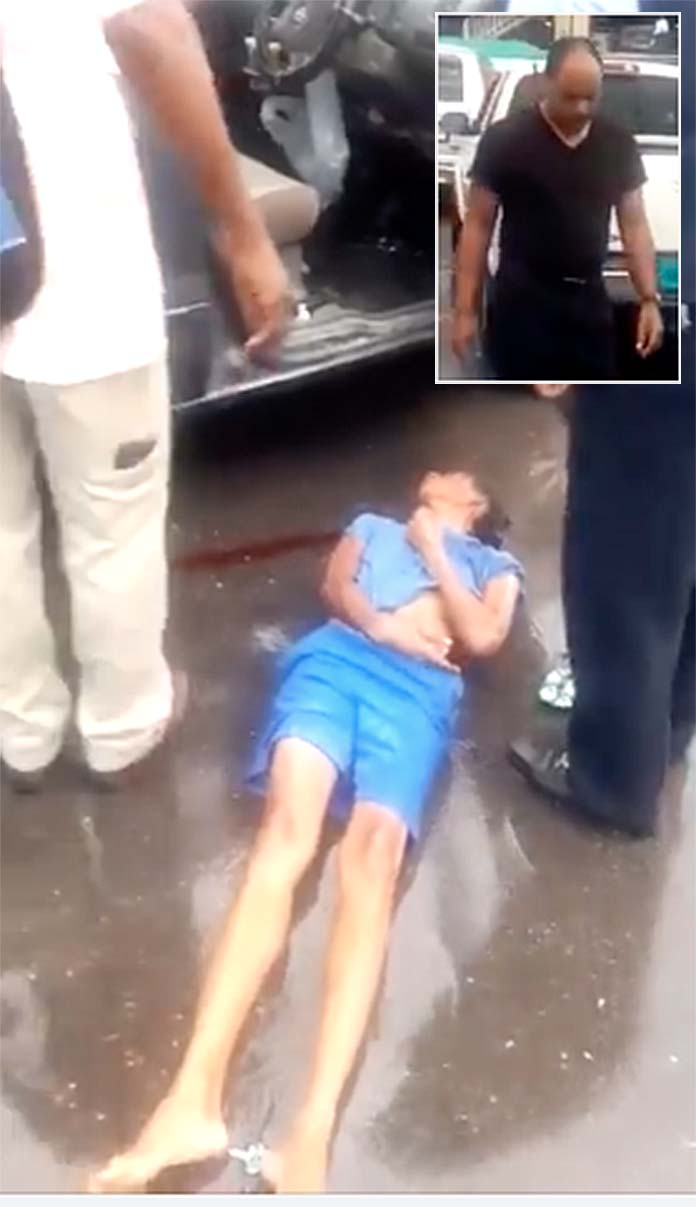 Nassau – A man arrested after he body slammed a woman in a row over a parking spot admitted the crime, a court heard yesterday.
Romeo Cartwright, 44, of King Fish Road, is on trial, accused of causing harm to Karissa Evans.
According to Corporal 294 Dawson Smith, Cartwright was brought to the station at around 4:08 p.m. on September 1 after officers were dispatched to investigate a disturbance at the Shopper's Mall Plaza on Paradise Island.
Smith said that Cartwright admitted throwing Evans to the ground about 17 minutes later.
That admission was made after Cartwright was advised of his right to remain silent, Smith said.
Smith said he charged Cartwright with causing harm on September 3 after receiving a statement from Evans and a hospital form.
According to Cartwright, he was driving his white Toyota Tundra truck around 3:50 p.m. when a small blue car blocked his way.
Cartwright claimed that a woman exited the car and "threw a cup of coffee on his vehicle".
This enraged him, causing him to throw a shoe that was on the bed of his truck at the woman, the court heard.
That's when the woman slapped him and he "threw her to the ground with force".
Cartwright's admission almost lines up with Evans' account that was given to police after her release from hospital.
According to Evans, after she parked her vehicle, Cartwright approached her in an aggressive manner about taking the parking spot, prompting her to throw the drink on the vehicle.
Cartwright then tossed a shoe at her and she slapped him before he body slammed her on the pavement and hit her head several times.
Cartwright's lawyer, Bjorn Ferguson, objected to the admission of the statement, claiming that it was made under duress as he did not have a lawyer present.
Ferguson also claimed that Cartwright was improperly questioned as a suspect before he received a formal complaint from Evans, who had been taken to hospital by ambulance.
Ferguson also objected to Evans' identification of her attacker in court, as no identification parade was held.
Presiding Magistrate Samuel McKinney overruled all of Ferguson's objections.
The matter is set to continue on October 2.