74-year-old woman dead –  Is it murder – Will it be swept under the rug like the incidents of death in Lyford Cay?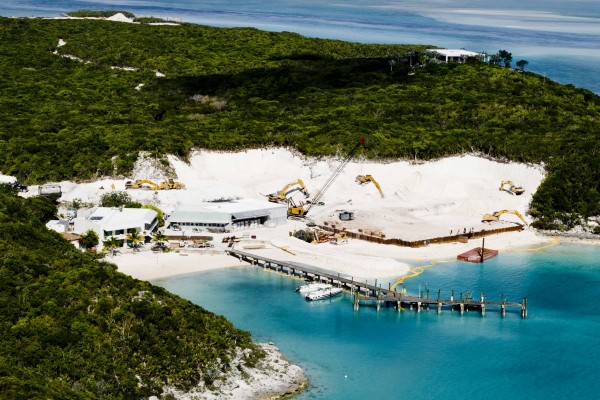 What is happening on Bell Island that we in the public are not aware?
Nassau, Bahamas — The national spotlight is once again on Bell Island, the famous place where former Prime Minister Hubert Ingraham partied like an aristocrat with the King of Spain.
The island was also famous for the joyous luxury helicopter rides of former Environment Minister Earl Deveaux, who took often the pleasure trip while he considered a dredging permit for the owner of the island.
But now there is a mysterious death in the area and police are investigating.
We can confirm that authorities on Sunday afternoon were called to Bell Island to investigate the suspicious death of a 74-year-old female from Virginia.
Preliminary reports indicate that around 2:30 pm on Sunday the deceased was touring the dredged Exuma Land and Sea Park, located in the Exuma Cays when she fell. Where she fell and how she fell and what time she fell are all still unknown.
This is the great mystery.
The victim succumbed to her injuries on Bell Island. We don't know any more, but all we ga say is this – there is something real FISHY about this death.
Could it be murder on Bell Island? And if yes, who killed that woman?