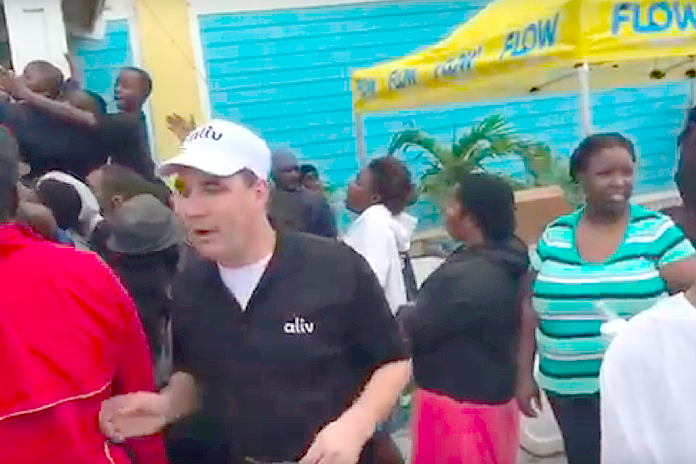 Abaco, Bahamas – Breaking news coming into Bahamas Press confirms that not only are customers on Abaco returning their cheap Aliv phones, but a more serious problem is developing that calls for the attention of authorities.
We at BP have been on the ground in Abaco this week and we understand naked bastardizing of workers at Aliv is alive and well! Sources tell us they have not been paid for one month now and workers are not being treated according to the Fair Labour Standards ACT.
Union leaders who are up and down in the country looking for members should address this most pressing developing matter where workers are being abused on the job!
Just weeks after Aliv opened its call centre on Grand Bahama, workers there were let go and it is still unclear as to why they were separated following the weak mobile company launch.
We can confirm that employees have been told that "…They're trying to get it together…" having to wait weeks to get their paychecks.
Sources confirm to BP the payroll manager tried to sympathize with the employees even after the manager was moved. This bastardizing of again demonstrates that the company is running broke, crippled with slow low sales as investors leaving in droves across and the entire company. They are in trouble!
Where are the millions of dollars Blackburn claimed he had to build a mobile network?
Why in this day and age employees being made to suffer for the lack of proper funding at Aliv?
Bahamas Press calls on the Minister of Labour to serious look into this most serious matter and kindly deliver some resolution to workers in that part of the country.
And if that fails perhaps workers at ALIV should take their complaints to the 'WEMARCH' organizers and see if they can get some support.
From jump street we asked the question: Why were scores of permits being were issued to foreigners at Aliv while Bahamians were not getting the top jobs.
We hope this matter can be URGENTLY ADDRESSED!
It Ain't Long NAH!
We report yinner decide!