Vendors say farewell to Basil Huyler who respected vendors!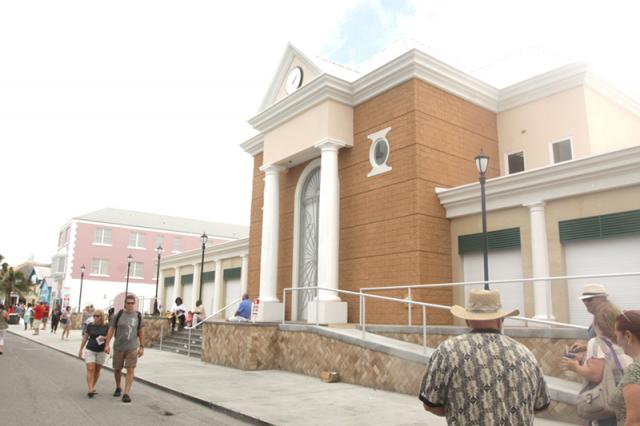 Nassau – Straw Vendors are getting a raw deal now that Basil Huyler has been laid to rest and everything, which suggested it was the People's Time is now being taken away from the people.
Vendors hailed Huyler as a champion who looked out for their interests and wellbeing on a daily basis. He defended vendors against the weight of top managers and supported the needs of the poor in the market. One vendor told BP, "He was hardworking and decent. He was decent [bursting out in tears] and the way he was departed out this place under threat was unchristian!"
Huyler died of a massive heart attack just following a tough meeting with the Straw Market Authority Management. He took the threat to have him thrown out of the market hard and died.
Huyler was credited with having introduced a children's daycare for the young children of vendors who were looked after while parents sold their goods. Under new Chairman Kelly Ingraham, daughter of former PM Hubert Ingraham, the afterschool programmes and nursery have ended. How heartless, but hey, It's the people's time!
He was also instrumental in getting up and running a clinic facility for vendors who regularly – right inside the market – were able to check their pressure and blood sugar levels throughout the day. That important feature inside the market has also been cancelled by the new regime. It's the people's time!
Sometimes kindness and good-heartedness goes unrewarded and unappreciated. And today down at the Straw Market, the works and good deeds of Basil Huyler for and on behalf of the people are no more.
Boy, I tell ya – The Cupboard Children are back in the market! What in da hell is dis?!
We report yinner decide!