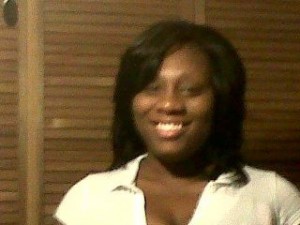 Mother abducted or on the run from Jail Time?
Nassau, Bahamas — Bahamas Press wants you to take a good look at this woman, who some claim was abducted. She, we believe, has the entire press and possibly her entire family fooled into believing she was abducted by some "Alleged" kidnapper.
Friends of 22-year-old Anya Wilmott say she has gone missing and they told us they wanted BP to circulate her information. We at Bahamas Press, being custodians of truth and fair reporting, asked that family member one question, and a silent response heightened our suspicions about this missing mother of two. The story we uncovered would leave one's jaw to the floor.
We traced the record of this young woman and it revealed that there is a shocking story to share. One family member told the Tribune [THE LEADING TOILET PAPER], the woman was a witness in a trial, but guess what? That was a lie. Another friend told ZNS she hadn't been seen since Tuesday morning, and that's the same story a family member told a judge. Now get this, Wilmott was to be in court to answer to charges Tuesday morning and she never showed. This was the same morning she went missing.
Our court reporters working hard on Bank Lane confirmed, Wilmott along with Everette Coakley, an ex-boyfriend, was charged before a magistrate court for possession of drugs and firearms. The court matter was to conclude Tuesday morning, the same day a ruling was to be handed down on the matter.
Coakley was in the court waiting for word from the judge hearing the matter, and Wilmott's mother, who had signed her bail, advised the court that Anya was on her way.  However, she never showed.
BP believes that had the judge hearing the matter issued an electronic ankle bracelet for the woman when she was granted bail, perhaps she could be tracked down now.  But, since that was never done, she is now a fugitive from justice.
Family and friends created all kinds of theories. One such  PR exercise by them was that they were walking about in the Avocado community of Pinewood Gardens in search of the woman who is a resident of Golden Gates #2 ????
A filed missing person's complaint suggests she was wearing khaki pants, a white button down shirt and black shoes the last time she was seen. The report also states she was driving a right hand Honda Civic and was last spotted around 7AM as she took her daughters to school; the day of hearing.

Bahamas Press is pondering this question; If Anya's mother was visible in the court room telling the judge her daughter would soon come to court, how is it she could have told the Tribune the last time she saw her was around 7AM? With all this traffic and road block on New Providence, who would leave home in the south without 'dey mah' to be in downtown for 9AM? How did Anya's Mother get to the court? Who took her there? Wouldn't it make sense to drop the kids off and then head to court together one time? Things that make ya go HMMMMM!
Members of the WUTLESS media 'gat egg on dey face' once again, and another suspect accused of a crime is on the run.
We report…Yinner Decide!


ZNS report on the story…