The world is watching ALL OF US!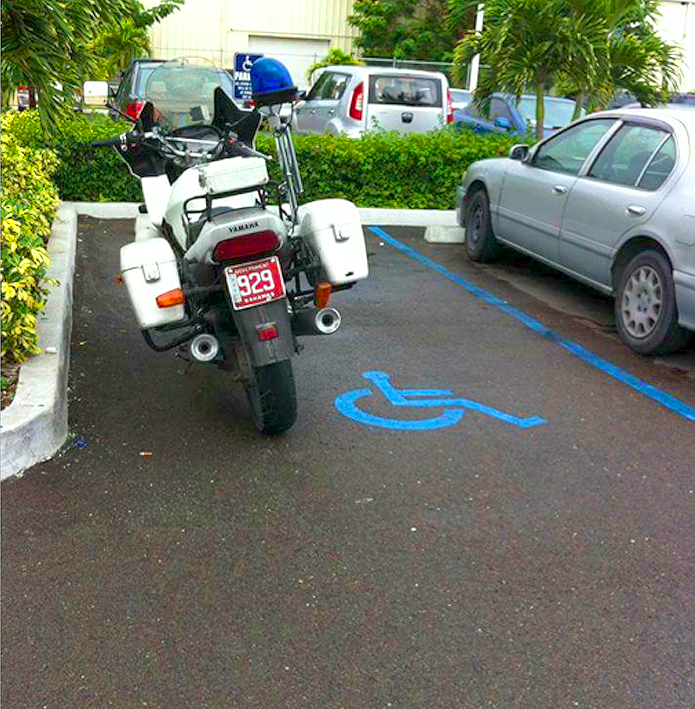 Nassau, Bahamas – Bahamas Press wonders what will it take to let some lawbreakers know that no one is above the law! Here we see this patrol officer on bike decide to park in a disabled space at the RBC Royal House on JFK.
We could not pass this up because officers must know better! You cannot break the law! No one is above it! And we in the public are watching.
This photo comes following what we witnessed when an officer of the court parked in the middle of the road behind the Nassau Motor Company to buy bread at a popular bakery on Dowdeswell Street! The lawyer was still dressed in legal regalia, behaving as if obstructing traffic and abandoning the vehicle was the right thing to do on the narrow street! THIS MUST STOP!
We cannot be concerned about the state of crime when the people who are charge and working in the criminal justice system are rogue in their behaviours!
STOP IT!
We report yinner decide!