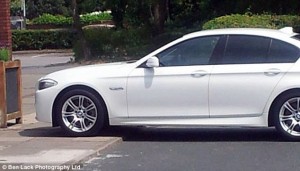 NEWS BREAKING NOW ON BAHAMAS PRESS >>> A young man is dead as a result of a traffic accident that occurred early this morning.
Preliminary reports indicates that shortly after 12:00midnight a white BMW vehicle travelling west on West Bay Street collided with a blue Nissan Maxima vehicle that was travelling east along Sandy Port Beach and Resort Road. The male passenger was ejected from the Nissan Maxima vehicle and he succumbed to his injuries at the scene.
The drivers of both vehicles were taken to hospital and treated for minor injuries sustained. The deceased was pronounced dead by EMS personnel at the scene.
You must wear your seatbelts people, and drive to arrive alive…AGAIN THIS IS A FILE PHOTO…