ZNS is now a ripe spot of VICTIMIZATION for workers!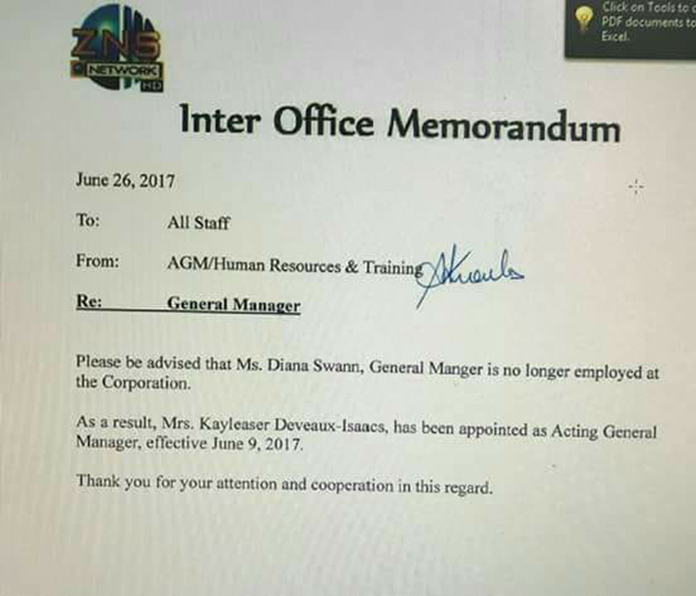 Nassau, Bahamas – The daily blood axing of the Minnis-Led Governing is beginning to played-out like a show on the US Television Network "POWER"! And when someone is not being snuffed-out or taken down in this big rich town, the small man is being squeezed, and well, some of the bigwigs are being sent home for good.
Today it is safe to say that the National Health Insurance Programme once again has lost blood. Some 50 workers were all shipped out and sent home to join the unemployment lines as if it is a bold intention to just defund ChristieCare as Republicans are attempting the same with OBAMACARE!
And when it ain't the small workers – who largely voted for CHANGE – to their peril, it is the likes of some executives.
Today, it was formally announced that the General Manager of the Broadcasting Corporation of the Bahamas, Diana Swann, would no longer be at the helm.
PM Minnis is wasting no time after telling Parliament last week that he had only been on ZNS four times before coming to office. The PM just a few days earlier had told ZNS employees while on a visit at the BCB that they had nothing to fear once they did their jobs. WHAT IS DIS?! And now being gern home?!
A letter posted all across social media confirmed that Kayleaser Deveaux- Isaacs was no Acting General Manager of the BCB.
As one ZNS employee said after seeing the release; "By damn…we all gern home again as we did after 2007 elections."
We report yinner decide!