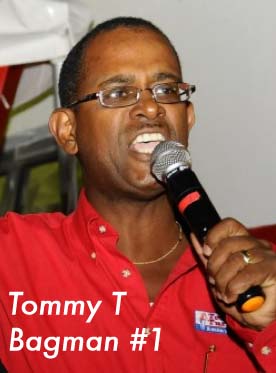 July 29th 2010
TO: All DGM's
FROM: DGM/HR & Training
RE: Proposed Right-sizing exercise
Reference the proposed right-sizing exercise for the Broadcasting Corporation of The Bahamas, please be advised that approval has been granted for the Human Resourced & Training Department to provide the following services for employees:
•    Counselling Services (group and one on one)
•    Resume preparation
•    Financial Planning
•    Job Placement Assistance
•    Stress Management
•    Seminar on Career Alternatives
Therefore, kindly inform employees in your respective departments about the above mentioned services that could will be made available to them as early as next week.
In order to assist us with the proper scheduling of these services and to avoid any disruption within the departments, we ask that you provide the Human Resources & Training Department with the names of the interested employees and the special services that they are requesting on or before Tuesday, August 3rd, 2010.
Thank you for your attention.
Distribution list:
Sr. DGM/Programming
Sr. DGM/ Operations & Support
Financial Comptroller
Accounting Consultant
DGM/ Sales & Marketing
DGM/Parliamentary Channel
DGM/News & Current Affairs