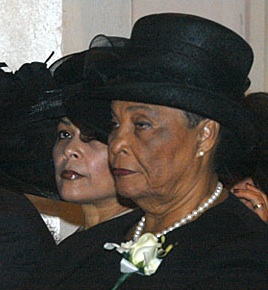 Nassau, Bahamas — She is the mother of the Prime Minister's wife who in firmness commanded respect and attention. She was the wife of the former policemen turned priest, the late Fr. Howard Hanna, who served God and country at a time when the Bahamas was building from a colony to a nation.
And in that transition Mrs Hanna know what it meant to give service.
Today we at Bahamas Press mourn her passing here on earth but rejoice to know that she has entered into that city of felicity.
May the Angels meet you, may the the saints greet you and may He grant you rest eternal into that land of unending joy.
Amen.
Statement
Nassau, Bahamas — The family of the late Mrs. Trixie Hanna, nee Burrows, wishes to advise the public of her passing this morning at 6:50 AM at the Princess Margaret Hospital.
Mrs. Hanna was surrounded by the love and warmth of her family and close friends.
A daughter of Deadman's Cay, Long Island, Trixie Hanna was well loved by all for her open heart, warm hospitality, no-nonsense candor, and 'one of a kind' personality.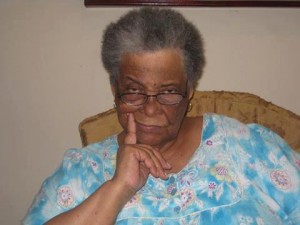 Together with the late Father Howard Hanna, Mrs. Trixie Hanna was the proud mother of two daughters, Mrs. Paula Hanna-Miller and First Lady of the Commonwealth of the Bahamas, Mrs. Bernadette Christie; two sons-in-law; Rt. Hon. Perry G. Christie and Rupert Miller, four grand children, Shane Russell, Steffan, Alexandria, and Adam Christie; and four great grandchildren, Ashleigh, Savannah, Amber and Saij Russell.
She is also survived by three sisters, Virgie Carroll of Deadman's Cay, Long Island, Carnetta Burrows and Dillis Storr, one brother, Hinton Burrows of Hallandale, Florida, and a host of other relatives and friends.
The family wishes to thank all the many well wishers for their prayers and acts of kindness during the time of her brief hospitalization, and are also grateful for your expressions of condolences at this time.
Mrs. Hanna will be laid to rest on Saturday July 7th at 11 AM at the St. Agnes Parrish on Blue Hill Road. Interment will be at the St. Agnes Cemetery on Nassau Street.