Cars are moving on Prince Charles as like they are in some Nascar race!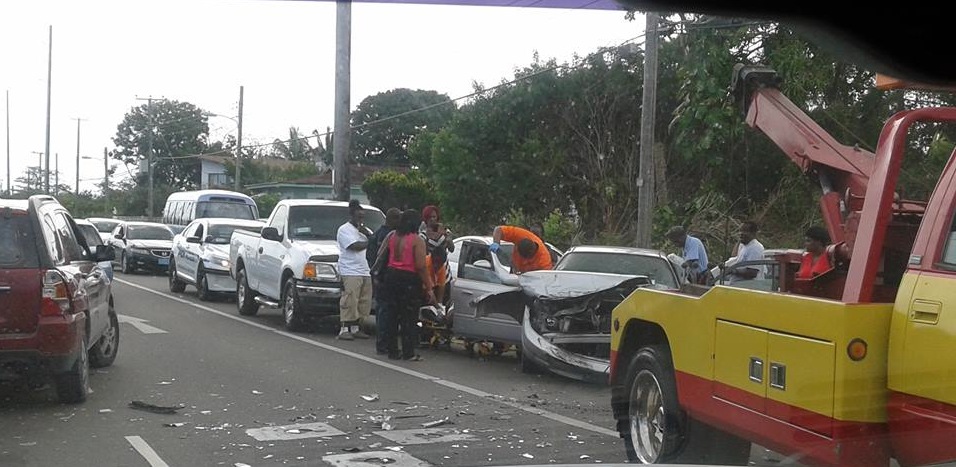 Two 30-year-olds are victims of fatalities on Prince Charles Drive hours apart.
Nassau, Bahamas — Prince Charles Drive is fast becoming the most deadly traffic corridor on the island and up to 11pm last night a second fatality victim was recorded in less than 24 hours.
A second man is dead following a mishap at Prince Charles and Beatrice Ave last night. The area is reported to have a mishap every third night.
The latest fatality victim we can report is a 30 – year-old man.
Just after 11:00pm, a traffic accident occurred involving a white 1999 Ford Ranger F150 truck driven by the deceased, and a 1999 Honda Accord driven by a 45 – year old man. The impact was sooooo serious that the deceased succumbed to injuries received at the scene. Someone was speeding!
Early yesterday morning Bahamas Press reported how another accident occurred on Prince Charles just before the Seabreeze light.
That serious mishap had occurred on the super-Prince Charles Highway west bound lane. The driver of this gray vehicle shown here was seriously injured and transported to hospital. He died later in hospital.
We can report that victim is 39-year-old, David Duncombe.
Motorists must slow down on that highway. Students from the Doris Johnson school are always crossing that very dangerous road and BP is really afraid for them.
Something must be done with Prince Charles Drive before more lives are lost.
We report yinner decide!