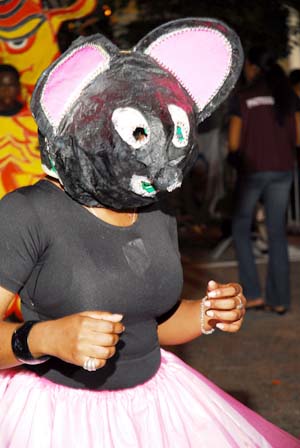 Nassau, Bahamas: Super Stars have been declared the official winners of the BOXING DAY 2008 parade. The announcement came following a meeting held by the JCNP last evening.
Our 'deep throat' in the JCNP told Bahamas Press that members of the Valley Boys has not taken well to the announcement and stormed out of the meeting. Members of the JCNP are headed out of town to attend Carnival 2009, a source close to the organization said. Whilst an angry of the Valley Boys SLAMMED his telephone down on BP.
The Valley Boys were celebrating their 50th year on Bay Street last year and were declared the unofficial winners of the 2008 Boxing Day Parade, beating out the Shell Saxons Superstars by 9 points.