Will URCA now try and force something to help save the failing second mobile company? IS DAMIAN BLACKBURN AND CABLE BAHAMAS RUNNING URCA?!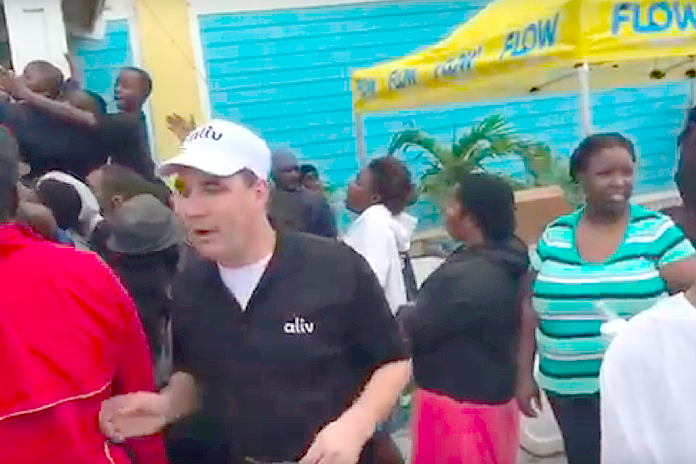 Nassau, Bahamas – Aliv is now calling on its old friend deep in URCA to help save the struggling second mobile company.
Aliv is running out of money quickly and after failing to meet its performance bond deadline the chorus now coming from the Cable Bahama group is that what Aliv has done is a miracle. But it is getting bad inside.
New customers are not coming on the Aliv phone fast enough. Money is drying up. Investors are finding excuses as to why they cannot buy into the mobile company's product and something like number portability has crippled customers from changing service.
On Monday Aliv CEO was seen calling on URCA for help. Damian Blackburn raised the portability issue with URCA and wants to now pressure the regulator to impose some deadline to make it happen.
Readers should remember how URCA has yet to show us what was its penalty for Aliv's failure to launch its product on October 1st as prescribed by the Cellular Liberalization Task Force.
In his plea to a case in the press to URCA Blackburn cited how, there were now several factors "not in our direct control". He noted how Alivwas also working with BTC and URCA to make number portability a reality. He added how Number Portability is vital to facilitating competition because it allows customers to keep their existing number when switching providers, thus removing a potential liberalisation barrier.
We know customers outside the fact that Aliv has no real national infrastructure, how it has inferior phones, how customers in islands far outside New Providence can only rely on a BTC Nationwide infrastructure; customers are just not prepared to give up their reliable quality phone numbers to test something that will not work.
URCA and Cable Bahamas has had a long cozy relationship in making sure its gets what it wants. And so while we wait on URCA to complete its investigation for Aliv failing to meet its October 1st deadline, the Aliv CEO wants URCA to make further demands to save them from an early mobile death.
We report yinner decide!