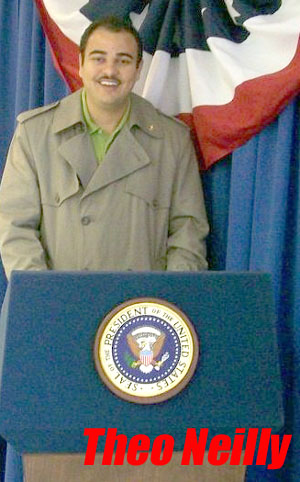 North Eleuthera, Bahamas – The FNM is desperate and seems unable to find good candidates in its own Party, or so it seems. This is so much so that the FNM is actively recruiting former PLPs sources on Eleuthera have confirm.
Operatives within the Party we know are considering running the past Defense Force Commandant, Butch Scavella, the current ambassador to the Republic of Haiti. Sources allege Scavella has declined the Party's offer.
However, Brent Symonnette we are advised, is actively recruiting one of his own from Current, namely Theo Neilly. He presently works as the manager of the North Eleuthera Airport a job he got because of his relationship with former PM Christie.
Neilly, despite once being a PLP general and subsequently campaign manager for North Eleuthera in 2002 and 2007 respectively, has gone rogue. Neilly we are reliably informed is being pushed to get the nod at the FNM's Convention in November. He is set to replace the Hon. Alvin Smith, Speaker of the House of Assembly and is beating out 'White Knight' Richard Lightbourne and a number of other potential candidates; all who are very strong FNMs.
Many in North Eleuthera are upset by this move as FNMs are getting tired of being over looked by others from outside of the Party. However, during the recent funeral of Speaker Smith's sister, Theo could be seen hanging out with the PM and other senior officials including, Abner Pinder, an admitted drug peddler and close confidant and crony of the Prime Minister.
Many questions why the FNM will be so desperate to recruit Neilly, especially with his very contentious lifestyle, and how he has gone out of his way to insure that persons of like minds are employed at the North Eleuthera Airport under him.
With all the issues faced at the North Eleuthera High School, which is just a stone's throw down the road of Neilly's residence, with his questionable lifestyle and the message it is sending to the impressionable youth of North Eleuthera.
At a funeral, Neilly in an effort to let Christie know of his exit from the PLP avoided the former PM at the funeral of the foreign gentleman of similarly concerning lifestyle who was found dead in bushes on Harbour Island.
Theo lives clearly above the means of a civil servant, however, it is understood the DPM is spending heavily to ensure that he indeed wins the nomination. Some say that the DPM desires to make sure more people of his hue are in Parliament on the FNM side, especially since the PLP elected Ryan Pinder a good North Eleuthera man.
Many FNM's tell the party not to send this man to run, and if they do, it will get a cut backside at the polls at the next general elections in North.