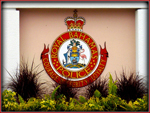 Nassau, Bahamas — A BP NEWS ALERT: Bahamas Press is reporting the interdiction and possibly pending criminal charges for alleged misappropriation of funds by a senior official in the department of youth and culture.
Police sources tell us they have completed their investigations and files have been forwarded to the Attorney General's Office to issue a fiat for his arrest.
This official's alleged crimes are being linked to a trip to Florida last summer, where youths attending the Battle of the Band in Orlando were herded 16 in a room as monies paid by their parents never made its way to accommodating hotels.
The matter was brought to the Cabinet, which instructed the upper echelons of the department to proceed with its investigations.
That official has since been placed on half pay and was set to return to work on January 17th, however, following conclusions of police, his interdiction has been extended and could possible be arraigned within the coming days.
We report YINNER DECIDE!
WE NEED CHANGE!