C. Allen Johnson who possesses a history of attaining the singular experience of having irrefutable criminal records and cannot travel to the United States of America.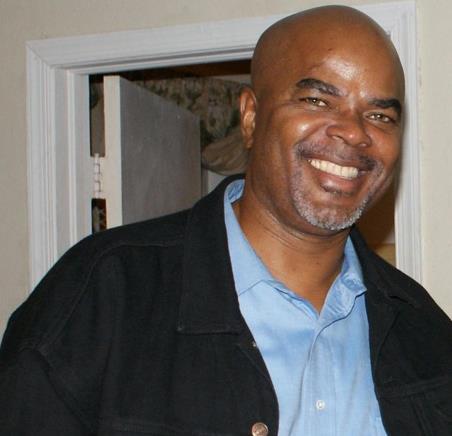 Nassau, Bahamas – Why crazy people so love the spotlight in the Bahamas is something we will never know, and today we have some words for some crazy criminals running around on social media.
Recently, Bahamas Press has come under a wave of scrutiny from two operatives joined to the hip of Hubert Ingraham. Those prized JACKASSES are Rodney Moncur JP and Apostle Rev. Dr. C. Allen Johnson.
The latter of the two has taken his conversations against Bahamas Press' team onto Facebook, making some very unkind remarks which warrant a clear and unequivocal response by our team.
At no time in the past, nor will there ever be in the future, any thought by BP of engaging ourselves in any plot with the likes of Apostle C. Allen Johnson.
To do such would be equal to having a talk with a Jim Henson Muppet Show character name Gonzo. Or to put it more mildly, it would be like talking to a pig with lipstick.
The idea is UNTHINKABLE!
Bahamas Press engages the services of a host of CREDIBLE, REPUTABLE and DECENT individuals who have been tested with the highest levels of professionalism in their career. We talk with real news seekers and gatherers all over the globe, and we engage in real conversations with agents and associations at CBS, NBC, ABC, The BBC and CNN.
We have real conversations with operatives who see and know what is happening in Government and who hold in their hand the raw data we share with the reading public.
We have no time for losers.
In fact, it is never the thought of our editorial team to engage with persons with the mindset of a C. Allen Johnson who possesses a history of attaining the singular experience of having irrefutable criminal records and cannot travel to the United States of America. And if you don't believe us, ask him when last he been to the US and ask him where?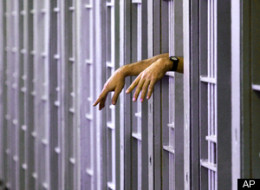 For years, the record would show, he sat in one building before being shipped like a refugee back to the Bahamas!
Men like Cornelius Allen Johnson cannot get a pass to travel to the US if it was to save his life. They are afraid of him and here is why Government Members here in the Bahamas must be concerned.
Johnson, whose criminal exploits – that began in the State of Florida in his early years – landed him in a US jailhouse, long before authorities of the UNITED STATES OF AMERICA discovered that he was a "SERIOUS AND DANGEROUS" threat to the country's national security.
From Grand Theft Auto Charges to more serious charges, the "Apostle" clearly cannot tell the Bahamian public why he was locked away in the US for so long, then returned home.
Now-a-days, like Moncur, he has become some celebrated "Talkshow nincompoop", a chronic caller whose thoughts never appear clear.
His fraudulent, scandalous and libelous pack of lies of Bahamas Press today on social media has set war on our house and his. And we warn him that that war will get worse before it gets any better.
Never has Bahamas Press, its team or agents been licensed or can attest to ever having had any involvements with the likes of C. Allen Johnson; we are not trained to engage with "Criminally Minded Individuals" who cannot walk across the yellow lines at the LPIA International Airport. A word to the wise is sufficient!
In reference to the personal attacks extended by him to any one member of our team we say this: We can assure you, C. Allen Johnson, of this one fact: – No member of our team has ever had the dubious distinction of descending to the "bottom" of a state penitentiary, forced to pick up soap in cold water, nor shower surrounded by a pack of men waiting for you to resist their forced carnal pleasures.
No member of our team has ever had the singular privilege like yourself to, after being baptized in the "showers of the unknown", to have the same repeated week after week for years while locked away under state protection.
No member of Bahamas Press has had to wear soft cotton clothing for days and weeks while the mind never sleeps all but wondering who will it be next when the soap is dropped.
Fact is Apostle, no one at BP has ever gone to jail, and therefore do not ever confuse your own personal experiences with the ways of credible decent law abiding individuals at Bahamas Press.
No member of our team is on bipolar medication, nor have we had to receive tranquilizing shots after acting like a wild bear while in state protection.
Persons like yourself needs help, and should be protected from the public.
That said, we have some words for those people you work for  – Aaron KIKI Knowles, the Dutty Terlet Paper, the Punch and the rest of the wutless media who seek to fan this notion that Bahamas Press is some tool of the Progressive Liberal Party.
In 2012, Bahamas Press publicly endorsed the PLP to form the next government of the Bahamas. This was no strange thing as we were tired of the man who told the Bahamian people following the 2001 Referendum that he was ashamed of us. We told him that his political days were numbered and that, by 2012, we were ashamed of HIM.
We not only endorsed Mr. Christie and his team, but we wholeheartedly and resoundingly supported his ideas and vision of transformative government; a new generation team of leaders. That was no secret to the Bahamian electorate who followed our lead.
In December last year we went further and endorsed Mr. Christie as our 2012 "MAN OF THE YEAR", highlighting his commitment and bold plans to "wipe away every tear from the eyes of the Bahamian people!"
We also since 2009 were vocal in coaching the PLP to endorse Philip Brave Davis and PLP Chairman Bradley Roberts as the Deputy Leader and Chairman of that organization. Our endorsement came with much hostility by members of our editorial team and we are sure operatives of the PLP.
Similarly, in late 2011, Bahamas Press noted that Dr. Hubert Minnis was the most popular FNM there was in the Party and we publicly endorsed his candidacy for leader in 2012. We went to bat for Loretta Butler-Turner to become the FNM's Deputy Leader. And again we came out for Darron Cash to be endorsed by the FNM Party for the Chairmanship.
We are transparent and loyal. Unashamed of our projections and support to these political leaders who we know are all good for the country.
To suggest that BP holds briefs for any one party or individual is ludicrous indeed and forms the most egregious, outlandish ball of malarkey any unchristian mind could form.
What is clear and safe to suggest is this fact – WE AT BAHAMAS PRESS DO NOT SUPPORT Hubert Alexander Ingraham and members of the FNM would do well in joining us in placing his name in the book of the forgotten.
We will leave it there for now.
We report yinner decide!
PS: Bahamas Press warns all our followers to be warned of C. Allen Johnson – He has set up this fake page link below calling it Bahamas Press…IT IS A FAKE PAGE SET UP BY THE KNOWN HACKER AND FRAUD MAKER APOSTLE C. ALLEN JOHNSON http://www.facebook.com/profile.php?id=100003898971389