The time to move forward is now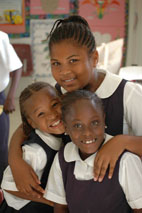 Nassau, Bahamas — Since the Jan. 28th poll, Bahamas Press has been monitoring the near violent daily attack against the new Christie led government by opposition voices who have crammed the airwaves and editorial pages in the country.
Some have suggested that the new government has lost its way and are crying foul. Some have been tricked, rather duped into believing that since the Referendum the new administration has lost its way – FAR FROM IT!
You see, those who run the chorus behind the new government are lost indeed and have very very short memories.
Not only did the new administration say they had no horse in the race, they also said they will abide by the wishes of the majority. And that they did.
In just 24 hours Prime Minister the Rt. Hon. Perry Christie issued an Executive Order – demanding the Webshops closed! However, in our democracy – which is not a dictatorship style – the judicial branch of government, empowered to interpret law, is now hearing the matter and has the responsibility to weigh in on the government's decision.
There are those in the church who are demanding that the shops be closed immediately – something only rogue nations run by a theocracy would do. We live in a democracy.
What many don't understand is this: we are governed by laws, NOT by the power of one man in the Executive. We are not a rogue nation!
No singular institution of the state nor any branch of the society has the final say or power to act alone. This is our system which we all ascribe to.
Therefore, it would be foolish, stupid and, we dare say, asinine to clamp down on the man heading the executive – Rt. Hon. Perry G. Christie – to undo what the courts have decide.
We are a nation of law and order!
Bahamas Press is very concerned with the comments emanating from quarters of the Christian Council, which should also wait on the ruling and process of the courts.
We do not live in a theocracy! We have no system that hears the voice from any single quarter and acts. We are a nation as presented in our constitution that will be governed by laws.
Give the fellas their day in court!