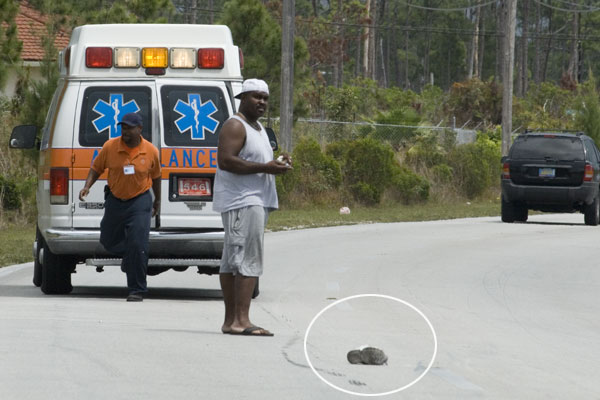 Nassau, Bahamas — A young woman is dead this morning becoming the country's latest traffic fatality. The young woman who we know is an employee of Atlantis was struck early this morning in the East Street South section of the island near the C.V. Bethel School.
We've learned from early reports the woman was making her early morning journey to work when a speeding vehicle struck and dragged her several feet from the side of the road.
Police confirmed the driver committing the homicide act never did not care to stop, nor did the individual lend assistance to the woman who was pronounced dead on the scene.
This morning we at BP are saddened to hear the news of this fatality. We are disturbed by this crude 'VICKED' criminal act. We are nauseated by the cold and callous bestial nature of these RWANDAN STYLE GANGSTERS whose barbaric actions continues to reek havoc and rain terror on the innocent in this country.
Why in the HELL would someone knockdown, then drag a woman who is in the fight and struggle to put food on the table. This is WRONG, this is wicked, this is sinful and it is our prayer that the GOOD LORD STOPS THAT DRIVER AND BRING HIM/HER TO JUSTICE.
LORD IN YOUR MERCY, HEAR OUR PRAYER!