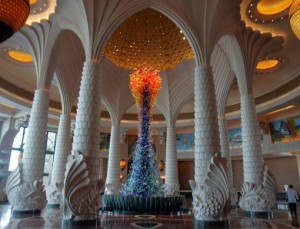 Paradise Island, Bahamas — There is trouble brewing on Paradise Island again as BP has learnt the nation's second largest employer has commenced a second round of terminations.
World tourism mega brand Atlantis has begun rounds of dismissals last week and the cuts we are told will shave off its payroll more workers.
It was back in late 2008 when the resort made redundant more than 1,200 workers due to sharp tourism declines. The declines in arrivals were a direct result to the global meltdown. The cuts represented about 10 percent of the work force at the country's largest private employer.
BP has learnt the cuts are being done in stages with terminations commencing in departments gradually as time progresses.
"We are now experiencing drastically low occupancy levels. Our marinas, for example, which can hold scores of private charters, are down to numbers like 10 and two on peek days.  Room occupancy levels are lower than we have seen in years and guest stays on our properties are shorter.
"This is paying tremendous toll on our revenues and therefore, cuts should be expected," a senior resort official told BP.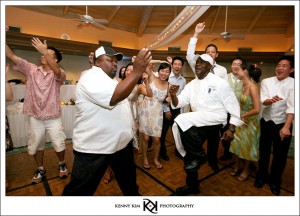 The resort we know, had already implemented drastic conservation plans as the Bahamas' Tourism product moved into its slow season. For instance, managers were being scheduled on 'weeks on week off' timetables. And several staff loads were cut to two and three days. In the laundry departments, staff cuts moved from short workdays to shorter working hours during those days. And we have learnt some entire work schedules have been suspended.
Additionally, due to the slow business period, several of restaurants across the island have closed its doors until the winter season opens up.
In Grand Bahama the scene is no different. Some 78 workers will be out of a job this week as three major GB restaurants close its doors. La Dolce Vita, The Pub at Port Lucaya and East Restaurants will no longer service the Grand Bahama area.
"I have not seen it this bad since the Gulf War in 1991. Everywhere you turn someone is getting laid off. The Government is firing! There is massive unemployment on New Providence and on Grand Bahama. When you add the numbers up 800 from the Princess, 1,200 from Atlantis, the workers sent home from Wyndham, and the scores sent home from smaller properties, we are in some deep 'dodoo'," an Atlantis worker said.
Last week, Prime Minister Rt. Hon. Hubert Ingraham held a press conference announcing the stalled plans for Baha Mar as he discussed the weakening state of the country.
While the PM noted low occupancies across the country, neither he nor his minister of labour sighted current job losses in the industry.
No word from the Hotel Union has come concerning workers affected by the drastic cuts. The entire industry has been rattled by a tourism drought that has left more than half the country's hotel rooms empty, with forecasts into the months leading up to the peak season showing slight signs of improvements.