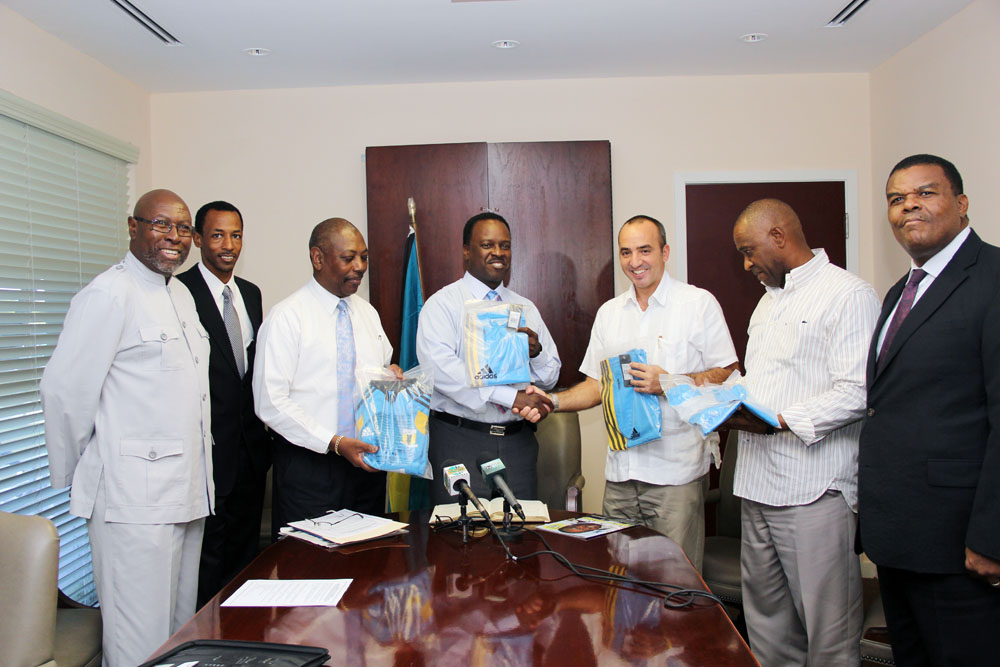 By Stirling Strachan
NASSAU, The Bahamas — Minister of Youth, Sports and Culture Dr. Daniel Johnson announced during a press conference at the ministry on Monday, Oct, 7 that The Bahamas and the Republic of Cuba have signed an agreement for sports cooperation.
Minister Johnson said the agreement which was signed in Cuba, during a four-day visit, Sept. 23-27, was inspired by the desire to promote bilateral relations in the field of Sports and Physical Education in view of strengthening the co-operation and mutual understanding between the countries.
"The agreement means," Minister Johnson said, "the parties shall work with a view of fostering, promoting and strengthening technical co-operation in the fields of Physical Education and Sports; the parties will contribute to the exchange of delegations, coaches, experts and specialists; the participation of professors and specialists in seminars, courses and scientific lectures organised in both countries."
The parties shall also contribute to increasing the level of sports in their countries through the development of activities such as organisation of programmes; sports medicine; anti-doping control; sports management and sports applied information technology as well as in other areas.
Minister Johnson said all sports including basketball, baseball, judo, gymnastics and boxing are included and will be addressed.