News Most FNMs Do forget – this is what the FNM did in 2010. ONLY BP Remembers this! SELECTIVE MEMORY BY THE PRESS EXPOSED ONCE AGAIN!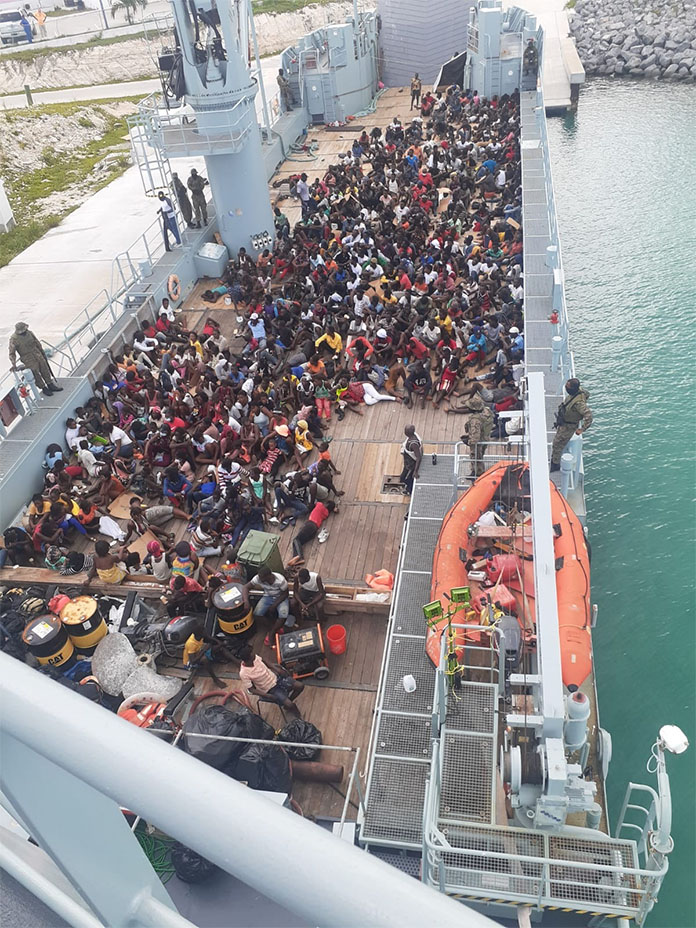 JANUARY 15, 2010
NASSAU, Bahamas – The Government has ordered the release of illegal Haitian immigrants detained at the country's Detention Centre, and has suspended the repatriation of illegal Haitian nationals, due to conditions in earthquake-ravaged Haiti, Prime Minister the Rt. Hon. Hubert Ingraham advised Thursday night.
Mr. Ingraham said: "The Department of Immigration will release from the Detention Centre those Haitians who are currently there, and give them some temporary status until such time as things have changed.
"Clearly if people come into The Bahamas and they are apprehended by the Defence Force we would have to take a different course of action," he added, "but the Department of Immigration will not be seeking to apprehend Haitians at the moment to send back."
Earlier this week, the Immigration Department announced its suspension of repatriation exercises to Haiti.
As search, rescue and relief efforts continue in the Haitian capital of Port-au-Prince, the Bahamas Government continues to mobilize assistance for those affected, announcing Thursday the establishment of a Special Haiti Emergency Assistance Fund.
Residents can make donations to the Fund's account at bank branches throughout the country. The Government said it will undertake to ensure that donations received are directed to the Government of Haiti for use in its recovery efforts, or to identified international charities and first response organizations rendering assistance on the ground in Haiti.
Prime Minister Ingraham, who has remained in close contact with his Caricom colleagues in the aftermath of the Port-au-Prince earthquake, said The Bahamas intends to make a "significant" financial contribution to Haiti once he consults with those colleagues who were to travel to Haiti this week.
Meantime, the Prime Minister said he does not currently fear an influx of Haitian immigrants to The Bahamas.
"The part of Haiti that has been devastated by the earthquake is not the part of Haiti from which nearly all of the Haitians come [who] come to The Bahamas," he noted.
"Most of them come from the northern part of Haiti and have never been to Port-au-Prince in their life, and so I do not have any fear at the moment or concern at the moment of any significant migration of Haitians to The Bahamas."
Bahamas Information Services
January 15, 2010