Bahamas Press will no longer serve its FACEBOOK community!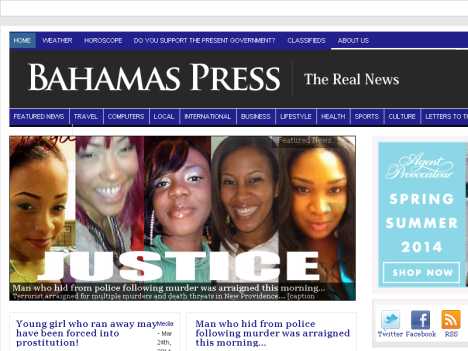 Nassau, Bahamas – In an effort to remove our pages completely off the social media page FACEBOOK, Bahamas Press has formally closed its facebook pages "Alexander James" and "Bahamas Press".
Our editorial team believes that we report in the interest of protecting all of our sources, agents in the field and writers.
We uphold the tenets of free speech and will under no uncertain terms reveal the identity of our sources who lay their lives on the line to present news to you, the readers around the world.
Bahamas Press will continue to report via our website www.bahamaspress.com which will, in the coming weeks and months ahead, utilize new innovations to interact more efficiently with our readers.
We welcome you to join us also via twitter and on our new what'sapp contact groups at 4332667.