Wutless Men gat the gals dem going at each other! WHAT IS THIS? Follow BP now on WHAT'sAPP at 4332667 for breaking UPDATE!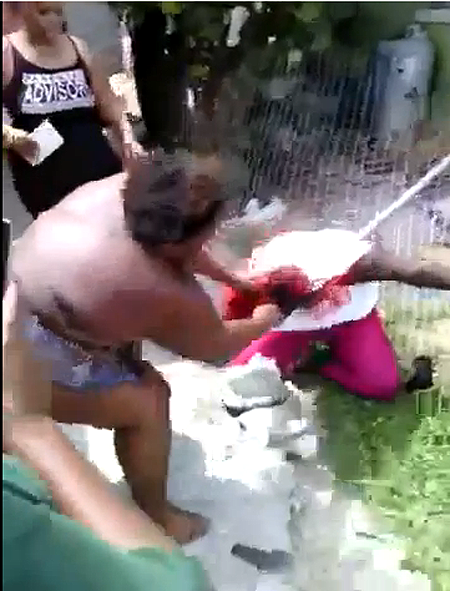 Nassau, Bahamas — Once again Bahamas Press teams were live on the scene of another shameful and utterly damning encounter between two women fighting over one piece a 'wutless' man.
The two over-sized BIG-PANTIE GALS near stripped naked as they went at each other pulling the entire weave out! The encounter began around some neighbours in a courtyard section of an apartment complex; all captured and quickly shared on social media.
We couldn't believe the decadence and social decay now occurring deep into the inner-city community! When will big women learn that this is not the right way to go? Disgracing themselves in public and before small children, who appeared traumatized by this nasty and diabolically 'vicked' encounter!
My Goodness! – Our people must and needs to do better! Let us learn how to better manage the anger inside!
We report yinner decide!