BREAKING NEWS HAPPENING NOW >>> Where is the Ambassador for the Environment? The country needs Keod Smith to return!!!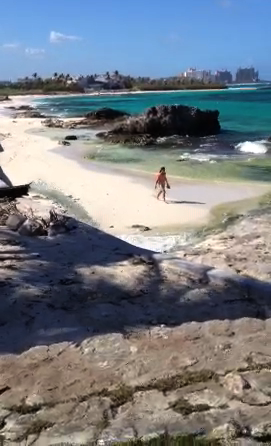 Nassau, Bahamas — We perhaps now know why all the dead fish washed up on the shoreline this year at Montaqu and our investigations this morning suggest it is quite possible that a major resort on Paradise Island could be the culprits to the destruction of the environment.
Bahamas Press calls for the immediate suspension and cessation of all activities at the Paradise Golf Course until the relevant authorities can investigate any and all environmental concerns being raised by concerned citizens.
It is being suggested to us and backed up with video that water is being pumped from a lake onto the golf course with fertilizer and high doses of pesticides that may be contaminating the ground and seabed in the Eastern end of the island.
Where is BREEF? Where is Eric Carey and the Bahamas National Trust? Do they really care about the Environment?
Mums da word from the shysters!
We call on the Dept. of Environmental Health Services to dispatch a team forthwith and we call on the responsible parties over at Paradise to cease and desist.
While we are busy trying to argue over the Grouper Season, others may be carelessly destroying our way of life with pesticides and harmful chemicals on these Golf Courses with no regard for our pristine waters and environs.
We say, PLEASE STOP THE DESTRUCTION NOW AND SAVE THE BAHAMAS!
We report yinner decide!