Streets gone wild with crime over the weekend…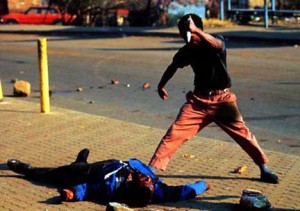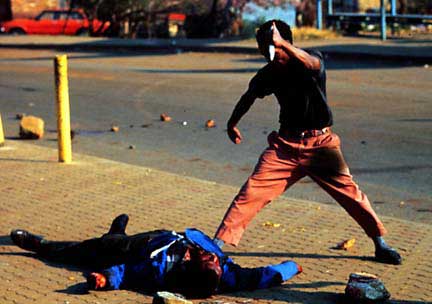 Nassau, Bahamas — Police are investigating a stabbing incident that has left a 26-year-old male of Bacardi Road in hospital.
The incident reportedly occurred shortly before 1:00 am on Saturday.
According to reports the victim was at a dance on Bacardi Road when he got into an altercation with another male and subsequently stabbed.
He was taken to hospital where he is detained in stable condition.
Police are reporting a number of incidents in the area. Just last weekend a victim was shot up multiple times by a suspect. No word has come following that incident, but some believe a turf war in the area has surfaced.
Another handgun uncovered by police.
Officers of the Mobile Division uncovered a handgun in bushes at Montell Heights early Sunday morning.
According to reports around 12:10 am officers were on routine patrol on Robinson Road when they observed two (2) males riding a moped acting suspiciously.
The Brave officers attempted to stop the males; however, they sped off and a chased ensued.
As police pursued the men the officers observed one of the passengers throwing an object into nearby bushes.
The men evaded police; however a check of the bushes revealed a handgun.
Another persons arrested for drug possession – Headed to the dollhouse!
A 53-year-old female and her 17-year-old son are in police custody after being found in possession of a quantity of suspected marijuana on Saturday.
According to reports around 3:15 pm officers of the Mobile Division executed a search warrant at the suspect's home, located Market Street and Cordeaux Avenue where they discovered the drugs.
More stolen vehicles uncovered by police
In two (2) separate incidents on Sunday [today] officers of the Mobile Division arrested two (2) males after they were found in possession of two (2) reportedly stolen vehicles.
In the first incident, a 34-year-old male of Plantol Street was arrested after he was found in possession of a white 2002 Honda Extreme. The vehicle was not registered to him and had been reported stolen earlier.
According to reports officers acting on information from Police Control Room attempted to stop the vehicle in the area of Mackey Street; however the driver sped off.
Officers pursued the vehicle and arrested the driver after he crashed into home on Gibbs Corner off East Street.
Imagine that – ya thief someone car and because ya get catch ya write it off? WHAT IN THE HELL IS THIS!
In the second incident, officers arrested an 18-year-old male of Cordeaux Avenue after he was found in possession of a reportedly stolen dark green 1997 Nissan Maxima.
The man was arrested around 2:30 am at Key West Street.
We report yinner decide!