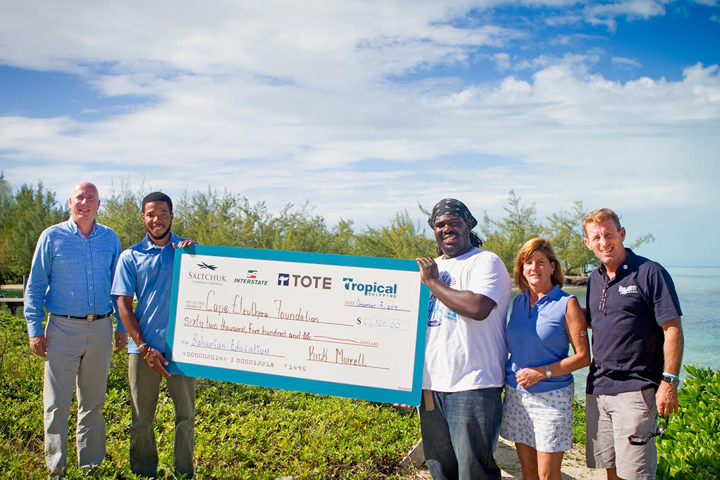 Doug Cowper, Bahamas Trade Manager for Tropical Shipping, recently traveled to South Eleuthera with a giant check that will support Bahamian scholarships at Deep Creek Middle School and Cape Eleuthera Island School/Institute. Mr. Cowper shared, "It was great to get a tour with the Deep Creek Middle School students and learn about their commitment to sustainability." Deep Creek Middle School was the first school in The Bahamas to receive the Green Flag award and currently provides education for approximately 50 local students.
Tropical Shipping , a member of the SALTCHUK group of companies has been the leader in container and ocean transport services to The Bahamas for more than 40 years. Wherever Tropical sails, the company advertises focus on supporting community. "The best way to uplift a community is to invest in young people…our core value at Tropical Shipping has always been that our people are our priority", says Tropical CEO Rick Murrell.
During his time on Eleuthera, Mr. Cowper also toured the Cape Eleuthera Institute and The Island School and was able to meet with graduates of the Bahamas Environmental Stewards Scholar program, a year-long post graduate opportunity to attend Island School and gain professional experience out in the conservation arena working with BNT or BREEF. The Cape Eleuthera Foundation invests over $500 k annually to support Bahamian students and the Tropical Leadership gift of $62,500 is a giant boost to the continued support of future leaders of The Bahamas.