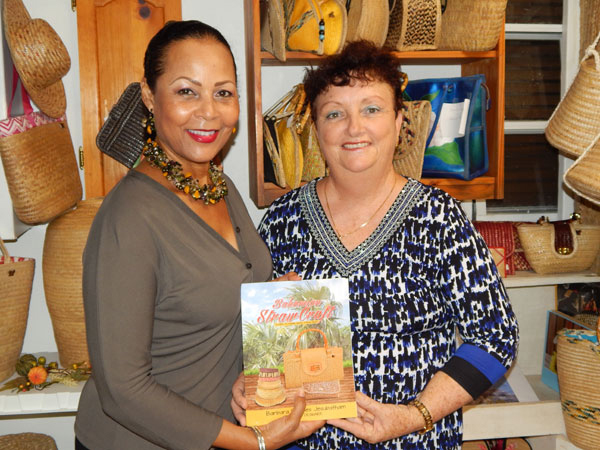 Nassau, Bahamas – Governor General Dame Marguerite Pindling and First Lady Bernadette Christie are the latest fans of straw bag designer and author Barbara Knowles-Jesubatham's work. Both remarkable women recently met with Mrs. Knowles-Jesubatham to learn more about her new book "Bahamian Straw Craft: A Guide to Making Native Straw Bags" a first of its kind instructional on how to create the Bahamas' iconic straw bags.
A proud Long Island 'gal' Barbara Knowles-Jesubatham is passionate about her art. She has won multiple awards for her authentic designs at the Bahamas International Cultural Festival, has been recognized as a "Living Legend" by the Zonta Club of New Providence, and has even had one of her exquisite designs presented to Queen Elizabeth II.
Mrs. Knowles-Jesubatham wrote her book hoping to pass on this native art to the next generation. She will be hosting her next book-signing at the Spanish Wells Food Fair, November 13th and 14th.